December 30, 2015 by dairycarrie 
Earlier this week a massive storm marched across half of North America. I'm not really sure when the powers that be decided to start naming winter storms but they called this one "Winter Storm Goliath" and to be honest, it seems those in charge of naming storms came up with a pretty fitting name this time around. While here in Wisconsin the storm caused us headaches at our farm by dumping snow, then sleet and then a fine layer of ice, we dealt with everything and moved on. Goliath was barely a blip on our radar. However, the farmers and ranchers in New Mexico, West Texas and the Oklahoma Panhandle ended up with far more than a blip on their radar. Goliath pummeled the area and now early estimates are saying that up to 20,000 cows and calves are dead. Just like Winter Storm Atlas, this story isn't making the news and most of the people in our country will never know the story behind what will one day be known as the Blizzard of 2015. A cow buried under a snow drift in New Mexico. There already seems to be a lot of people out there blaming the farmers for losing animals in this storm. The area hardest hit is home to many large dairy farms and feed lots, what many would define as "factory farms". Some are placing blame for the death of these cows on the size of the farm. Others have said that if these farmers cared more or worked harder they would have saved them. I've seen comments that these cows should have been in barns and if they were they would still be alive.  So let's look at the facts of this storm and some of the stories  direct from the people who survived it.

Steve Hanson owns Desert Sun Dairy in Clovis, New Mexico with his family where they milk 2,800 cows. He and his 3 sons, who work with him on their farm and a handful of employees rode out the storm on the farm. While some parts of New Mexico get snow, in Clovis a 6″ snow fall is considered a pretty heavy snow. This storm dumped far more than 6″ of snow, and reports are that it snowed upwards of 18″ but you could hardly get an accurate reading because 85mph winds were moving it fast into massive drifts. An F1 tornado has wind speeds of 73-112mph. This blizzard had winds at tornadic speeds. The wind dropped the temps from the 20s to -16 in Clovis. Roads were completely drifted shut. Some people were trapped in their vehicles. Drifts were so tall they sealed parts of the house in snow. Because no one was ale to get in or out of the dairy Steve's family cooked meals and washed clothes to keep those who were there going. Winds created massive snow drifts. In some pens Steve says they had drifts that measured 12'x10′ that were 300′ long. One of Steve's sons lives 1/2 mile from the dairy, after doing everything he could do, he headed home to rest at 1:30am. However his truck was snowed in and the roads were impassible so he called home and had his wife pull their Jeep around the house and flash the lights so he could walk the 1/2 mile in the blizzard without getting lost. Steve's family's cows went without feed for 36 hours because the snow had made it impossible to mix and deliver the feed to them. The roads around Steve's farm were completely blocked and the milk trucks couldn't get off the dairy. This one family alone had to dump over 250,000lbs (approximately 30,000 gallons) of milk because they simply couldn't go anywhere with it.

Andrew Schaap and his family own North Point Dairy, also in Clovis, N.M. Andrew shared how his family got through the storm, "Both of my brothers and my dad's trucks got stuck so I was the only one with wheels and got tasked with driving back and forth between town shuttling employees. The whole day of the blizzard we couldn't get to the dairy because of the intensity of the storm. I felt sick to my stomach all day not being able to get to the dairy and do anything. But even if we were there it was impossible to see. My brother in law was more prepared than we were and had sleeping bags and food so the guys could sleep at the dairy and be there when it hit but they weren't able to milk all day either. There was absolutely nothing we could do with 80 mph gusts in whiteout conditions. Moving the cows was an impossible task and each hour the alleys filled with more and more snow. 48 hours later and we're still clearing snow out of the feed lanes. We had 100 calves in hutches and half of them were buried alive." Calves that weren't completely buried in the snow were able to walk out of their runs and wander during the storm. This fence is a 10′ tall wind fence. It stopped the snow and created massive drifts behind it. You can't go anywhere when your truck becomes part of the snow bank. The drifts were so tall heifers were able to walk out of their pens.

Nancy Beckerink and her family have a dairy farm in Muleshoe, Texas. Before the storm came they used large bales of bedding and even their milk tankers to help block the wind. The day before the storm they bedded their calves with extra bedding and prepared as best as they could for their turn to dance with Goliath. Stalk bales used as windbreaks in preparation for the storm. Milk tankers parked to help block the wind ahead of the storm. The drift between the milking parlor and the maternity area was so large it became impossible for the workers to get to the maternity barn. This truck's doors were shut during the storm. The winds were so strong that it drove the snow through the cracks in the door until it filled the cab. This is the feed lane packed with snow. The tons of snow clogging the alley had to be removed before the feeding equipment could get food to the cows. Digging out the dairy after the storm passed. Calf hutches completely covered in snow. Each run in front of the calf hutches had to be dug out by hand to free the calves trapped inside. Calf hutches covered in snow. The hutches filled with snow leaving just enough room for the calves inside to lay down. Digging out the calves trapped in hutches. Calf hutches have windows that can open up in the summer in the back. The workers and family dug out the back windows first so the calves would get air while waiting to be rescued. Despite the calves being completely engulfed in snow, Nancy reports that they only lost one baby calf in hutches, none of their slightly older calves in the group hutches and only 3 older heifers. Unfortunately the storm caused the death of 200 of their milking cows. 

Tara  Vander Dussen and her family own Rajen Dairy, also in Clovis. They milk 10,000 cows on three farms. When the storm hit Tara was stuck in the house with her baby, unable to help her family. Thankfully they kept power however, her husband's grandmother was not so lucky. When her husband tried to go and get his grandmother to bring her to their home where she would be warm, his truck got stuck. He got out the tractor and tried to get to her in it and the tractor got stuck. He was unable to reach her as her house grew colder and colder. Thankfully she was able to stay warm until her family could reach her after the storm. Tara posted on her facebook about the storm.

Traci van der Ploeg and her family own Mid Frisian Dairy also in Clovis. At one point during the storm someone was so desperate to free their vehicle from the snow that they stole one of the dairy's tractors, getting it stuck and damaging the tractor. Gerben van der Ploeg trying to get equipment up and running after using it all day Sunday during the blizzard Bart van der Ploeg moving snow out of feed lanes Hoof trimming barn and equipment (enclosed on all but one side) This tractor was taken by an individual to pull their own stuck vehicle out. In the process of trying to remove their vehicle, the individual got the tractor stuck in a ditch and the door was heavily damaged.

These are just four stories from the countless people that were affected by this storm. Every person I talked to lost animals. Every person I talked to had to dump their milk. Every person I talked to repeated that they did everything they could but it just wasn't enough to protect all of their animals. So those are the stories, now let's look at the facts. Why were the cows outside and not in barns? Despite what many animal rights activists would have you believe, dairy cows don't spend their lives locked away in barns. In the areas of the country that don't often have inclement weather, many cows live outdoors, on dirt, in open air lots. Instead of barns where it can be a struggle to keep cows cool in the higher temps, the cows live out in the open where strong breezes and sun shades keep them comfortable, clean and content. Dairy heifers hanging out in their lot. It would be impractical to expect farmers to build barns to hold all of their animals just in case a 100 year blizzard like Goliath, came around. It would be like expecting every home in America to be built to withstand earthquakes, wild fires, floods, snow load and tornadoes even though some areas are extremely unlikely to have those natural disasters happen there. Our cows in Wisconsin live in buildings but if we had 80+ mph winds and this kind of snow I can guarantee that cows here would be hurt or killed when barns collapsed or roofs were torn off. As farmers, we do our best but Mother Nature is the boss. If these cows were on small farms, they would still be alive. This comment really ticked me off. Mother Nature doesn't give a crap what size your farm is. If the cows on these farms had been divided up on 100 small farms in the same area it would just mean that there would be dead cows on more farms. We milk 100 cows which is slightly below the average herd size in Wisconsin. We are a pretty small farm. Even with the paltry in comparison shot that Goliath gave us, we had a lot more work to do in a day to care for our cows. I simply can't imagine how hard it would be for our family alone to care for our cows during a storm like this, not to mention digging out after it. Not to mention, this area isn't all large farms. There are many smaller herds and they lost animals too! These farms are so big they will bounce right back, why should I care about them?  While the farms may be ale to recover from the massive financial loss of having to dump thousands of gallons of milk, the aftershocks are yet to come. More cows are going to die. Cows that go without feed and who are stressed get sick. While the farmers are going to do what they can to keep their girls healthy, the unavoidable fact is that some cows will not be able to recover. The loss of milk doesn't stop once the milk trucks can get to the farms. As a cow goes through her lactation she will have a peak where she produces the most milk and then she her body will start to slow production before she is stopped being milked in preparation for her to have her next calf. The cows who were at peak production will probably not get back to that level of milk per day after this. The cows that were slowing themselves down towards the end of their lactation may have been triggered to stop production by not being milked and they will have dramatic drops in their daily milk. A herd who averaged 80lbs of milk per cow, per day could easily drop to 60lbs after something like this. It will take time for the cows to recover. Then there are the humans to worry about. Can you imagine watching your life's work being crushed under the weight of the snow? Can you imagine seeing the animals you raised and cared for dead in their pens? Can you put yourself in the shoes of these emotionally and physically exhausted people? This is not something someone just recovers from overnight. Beef cattle trying to ride out the storm.  My wish for those of you reading this is to understand that these people did everything that they could do. They are not at fault for Mother Nature's fury. Please keep these men and women in your thoughts and prayers as they struggle to dig out physically and emotionally after Goliath.



How will cattle and beef markets be different in 2016? 
Derrell S. Peel, Oklahoma State University Extension Livestock Marketing Specialist

Cattle markets in 2015 transitioned from what 2014 was to more like what 2016 will be.  Beef production will be up three to four percent annually from 2015 levels, which was the lowest since 1993. Increased beef production in 2016 is still a low number historically. That increase began with a two percent year over year increase in beef production in the fourth quarter of 2015.  Beef production will grow more in the second half of 2016 as limited recent feedlot placements will constrain beef production the first few months of the year.  Beef herd expansion was aggressive in 2015.  The annual inventory numbers due out on January 29 will confirm just how aggressive and how the stage is set for 2016.  Herd expansion will continue in 2016, though perhaps a bit slower than earlier expected as a result of the market shake-up in late 2015.  Feeder cattle supplies will increase on a projected 1.2 percent higher 2015 calf crop but will be tempered by continued heifer retention and lower cattle imports.  Cattle imports from Canada were down 27 percent year over year through October and Mexican cattle imports, though up nearly five percent for the year, dropped an estimated 30 percent year over year in the fourth quarter of 2015.  Herd rebuilding in both Canada and Mexico and lower U.S. cattle prices will likely keep cattle imports down in 2016. Changes in meat trade and the situation for competing meats will modify 2016 meat consumption significantly relative to 2015.  For beef, 2015 consumption was fractionally higher year over year from 2014 as a surge in beef imports more than offset decreased beef production.  In 2016, sharply lower beef imports will likely offset much of increased domestic production and lead to an expected one percent increase in domestic beef consumption.  Beef imports began dropping in late 2015 with October imports (latest data) down 13 percent, led by a 33 percent year over year drop in imports from Australia.  2016 beef imports are projected down year over year by 12 to 15 percent. Beef exports are expected to be plus or minus equal to 2015 levels after dropping by nearly 14 percent in 2015.  Beef export recovery will be slow but may begin in 2016. Lower beef prices will support beef exports but continuing global economic concerns, especially regarding China, will likely keep the dollar value high and limit beef (and other meat) exports. Pork production, after jumping 7.4 percent year over year in 2015, will grow much more modestly in 2016, perhaps around one percent.  Most of that growth will be in the first quarter of 2016 as peak market hog inventories move through meat markets.  The December Hogs and pigs report confirmed that current hog numbers are record high but also showed that peak production is on the ground now and sow farrowings are expected decrease into 2016.  Pork exports, up a sluggish 1.9 percent in 2015, are projected to increase six to seven percent in 2016.  Modest production increase and better pork exports mean that domestic pork consumption may actually decline fractionally in 2016.  Broiler production is also expected to grow more modestly in 2016; perhaps two to three percent compared to nearly 4 percent in 2015.  More importantly, in the absence of any more avian influenza, broiler exports are projected to increase seven to eight percent year over year, compared to a 12 percent drop in 2015.  Domestic broiler consumption is projected to increase 1.5 percent in 2016; compared to a 6.2 percent increase year over year in 2015.  Taken together, these changes in meat production mean that total meat production will increase less than 2 percent in 2016, compared to a 2.7 percent year over year increase in 2015.  More importantly, meat production combined with trade impacts mean that total meat consumption will only increase fractionally in 2016 following a 4.5 percent year over year increase in 2015.  While beef production will increase the most, the overall meat situation will be more favorable in 2016 compared to 2015.


Cooling Down the COOL Rhetoric
In the wake of last week's Congressional repeal of mandatory country of origin labeling (COOL) on beef and pork products, much has been written about the potential impact of the change on consumers. The claims from some COOL supporters range from arguments that we have no way of knowing where meat comes from to COOL is needed to prevent e. coli outbreaks such as the ones recently seen at Chipotle. Many of the claims are misleading at best and in some cases simply untrue. So what does COOL repeal actually mean for meat labels and consumer information about meat? Here are some answers to common questions and misconceptions.
Q: Why was mandatory COOL repealed?
While the meat industry has long opposed COOL due to the considerable costs to the industry with little consumer benefit, Canada and Mexico have also repeatedly challenged COOL at the World Trade Organization (WTO), arguing it imposes trade barriers violating our agreements with those countries. After ruling four times against the U.S. in the dispute, the WTO set damages at more than $1 billion meaning Canada and Mexico could impose tariffs with devastating economic consequences against a host of industries, ranging from cherry producers to maple syrup processors to wooden furniture and mattress makers if the law wasn't repealed.
Q: Is my meat less safe because there is no mandatory COOL for beef and pork?
USDA has long been very clear that COOL is not a food safety program, writing in 2009, "The COOL program is not a food safety program" and "COOL is a retail labeling program and as such does not provide a basis for addressing food safety."
The current opening paragraph of USDA's own Q&A on COOL states: "The Country of Origin Labeling (COOL) program is neither a food safety or traceability program but rather a consumer information program. Food products, both imported and domestic, must meet the food safety standards of USDA's Food Safety and Inspection Service and the U.S. Food and Drug Administration. Food safety and traceability are not the stated intent of the rule, and the COOL program does not replace any other established regulatory programs that related to food safety or traceability."
In other words, no matter where an animal is born, raised or slaughtered, in the U.S. that animal is subject to the same food safety standards. A look at meat safety in the U.S. shows that 99.99 percent of meat is consumed safely. We can continue to improve food safety as well as tracking outbreaks when they occur, but as USDA says, COOL is not and never was designed for that.
Q: But what if I want to know if my meat came from China?
Quite simply, it didn't because China is not approved to export meat to the U.S.
Currently there are 27 countries permitted to export beef or pork to the U.S.: Argentina, Australia, Brazil, Canada, Chile, Costa Rica, Croatia, Denmark, England, Finland, France, Germany, Honduras, Hungary, Ireland, Italy, Japan, Lithuania, Mexico, Netherlands, New Zealand, Nicaragua, Northern Ireland, Poland, San Marino, Spain and Uruguay. In order to achieve this status, the inspection systems in those countries must be deemed equivalent to U.S. standards. The vast majority of imported meat (but still a minority of what we consume) comes from Canada, Australia, New Zealand and Mexico.
If meat comes directly in retail ready packs from any of those countries, it still must be labeled as a product of that country. COOL repeal hasn't changed that.
Q: Some of those countries approved to send meat to the U.S. have had cases of Bovine Spongiform Encephalopathy (BSE). Shouldn't we be concerned?
Much like food safety, COOL was never meant as protection against BSE. Although BSE is now very rare around the world, the U.S. has numerous hurdles in place specifically designed to prevent BSE, including inspection of any meat that enters the country. Only food products that have been shown to be safe and do not harbor the infective agent may be imported. COOL repeal has not impacted these important steps.
Q: But what if I still want to know where my meat comes from?
There are still options for those who are interested. All meat processed to be sold commercially in the U.S. (i.e. meat not directly imported in retail ready packs and labeled as such) must pass through a USDA inspected establishment and meet all USDA regulations for meat produced in the U.S. All meat products sold on store shelves have borne this mark of inspection with a federally inspected establishment number, which tells you exactly where the meat was processed.
Although mandatory COOL for beef and pork is repealed, that doesn't mean companies can't voluntarily share the details of where an animal was born, raised and slaughtered. While most research has indicated that consumer demand for origin information is minimal, if companies determine that their customers value that information they can still offer provide origin information
COOL never applied to meat sold at restaurants or even processed meat products, such as hot dogs or bacon, so repeal has no impact on them.
Hopefully, this information answers some of the basic questions and misconceptions about the COOL repeal. The bottom line is that consumer demand will ultimately determine the future of origin labels. If country of origin information is something consumers truly want and are willing to pay for, industry will find a way to provide it.
2015 is not ending quietly
Derrell S. Peel, Oklahoma State University Extension Livestock Marketing Specialist
2015 is showing her teeth one last time with a storm that is affecting people and animals across a majority of the country.  The massive storm includes a severe side with rain, flooding and tornados and a winter weather side with snow and blizzard conditions, all separated by a band of freezing rain and sleet.  The dividing line between these storm components runs across the middle of Oklahoma resulting in a wide variety of conditions and challenges for Oklahoma cattle producers.  The one consistent component across both sides of the storm has been lots of wind.
Rain totals over the weekend across the eastern half of Oklahoma ranged from three inches to over 11 inches.  This final blast of moisture adds to a wet fall to make 2015 the wettest year on record with a statewide average over 54 inches, more than 50 percent above normal.  Above average moisture totals cover the state ranging from record precipitation totals in the south central, southeast and east central parts of the state to the Panhandle, which has seen the second highest moisture total on record in 2015.  Yearly rainfall totals through December 27 range from over 77 inches in the southeast, 154 percent of normal, to over 31 inches in the Panhandle, 151 percent of normal.
Cattle producers are dealing with cold and muddy conditions that are impacting cattle across a wide swath of the country extending from the Southern Plains through the Midwest and Corn Belt.  The combination of wet, cold and windy conditions causes significant cold stress for cattle and boosts nutritional requirements for cattle. 
The winter weather side of this storm has brought significant snow totals across the West and Rocky Mountain regions and extended across the central and northern Plains.  The arctic air dipped south and combined with southern moisture to produce large snowfall and blizzard conditions from New Mexico and western Texas, across the Texas and Oklahoma Panhandles and western Oklahoma. The storm caused road closures and disrupted travel in eastern New Mexico and the Texas Panhandle; with blowing snow and icing conditions making travel difficult and dangerous across western and central Oklahoma.
While the storm is mostly a cattle management issue for cows, it will impact animal productivity for stocker cattle and feedlots. The widespread feedlot impacts will likely affect cattle and beef markets in the coming weeks.  Feedlots in the Southern Plains are being hit with adverse weather for the first time this winter; having enjoyed very mild conditions so far this fall.  In contrast, feedlots in the Midwest and Corn Belt have already been dealing with muddy conditions and the current weather will aggravate those poor conditions, resulting in additional productivity losses. The poor animal performance and additional death loss are a direct economic loss for feedlots; while the broader beef market may reflect the impact of additional loss of beef tonnage as a result of lower carcass weights. 
Breeding cows and heifers on wheat pasture
Glenn Selk, Oklahoma State University Emeritus Extension Animal Scientist
The uncertainty of the feeder calf and stocker cattle markets have made many acres of wheat pasture available for other uses.  Producers with cow calf operations will be looking to wheat pasture this winter as much of the winter feed supply.  Some producers may have questions about the utilization of wheat pasture for growing replacement heifers or cows before, during, and after the spring breeding season.  Anecdotal reports of unsatisfactory breeding performance have surfaced when replacement heifers have been exposed to bulls or AI while grazing wheat forages.  Therefore an Oklahoma State University study was conducted to compare reproductive performance of heifers grazing wheat pasture before, and during breeding, with heifers grazing wheat pasture until approximately 3 weeks before breeding. 
In each of two years, 40 spring born Angus and Angus crossbred heifers were placed on wheat pasture in December and randomly assigned to one of two treatment groups in mid- March.  Group one (Wheat Pasture; n=20) remained on wheat pasture (mean crude protein = 26.6 %) through estrus synchronization and fixed-time AI.  Group two (Dry Lot; n=20) was placed in drylot and had free choice access to a corn-based growing ration (11.1% crude protein) through estrus synchronization and fixed time AI.  The heifers were inseminated on about April 5 both years.  Heifers were exposed to fertile bulls starting 10 days after fixed time AI for 45 more days.  Fixed time AI conception was determined at 32 days after AI by ultrasonography. 
The percentage of heifers cycling at the start of estrous synchronization was 75% and 55% for Wheat Pasture and Dry Lot, respectively.  Weights of Dry Lot heifers were slightly heavier than Wheat Pasture heifers (897 vs. 867 pounds) at the time of AI but were similar at ultrasound (917 vs. 910 pounds).  Conception rate to fixed time AI was similar for Wheat Pasture (54%) and Dry Lot (43%) and final pregnancy rate was similar for Wheat Pasture (98%) and Dry Lot (88%).  Reproductive performance of heifers grazing wheat pasture during estrus synchronization and Fixed time AI was similar to heifers consuming a corn-based growing diet.  Source: Bryant and co-workers. 2011. February issue. The Professional Animal Scientist.
Kansas State University looked at grazing wheat pasture, before and during breeding with first and second calf cows.  They compared the fixed time AI and final pregnancy rates for cows on wheat with cows on native rangeland.  Five years of data were summarized in the 2011 KSU Cattlemen's Day Report.  The AI pregnancy rates were 51.7% and 57.7% for wheat pasture and rangeland respectively.  The final pregnancy rates after a natural breeding clean up breeding season were very similar at 94.4% and 95.9% respectively.  They concluded: "This trial showed no evidence that the high protein diet of wheat pasture reduces pregnancy rate of beef cows. However, because timing of the breeding season remained constant, protein content of the diet may have moderated prior to breeding." Source: Johnson, S.K. 2011 KSU Cattlemen's Day Summary.
December 2015 timely tips
By Dr. Roy Burris, University of Kentucky Beef Extension                            
Spring Calving Herd
• Be sure that weaned heifer calves are on a feeding program which will enable them be at 65% of their mature weight before the start of the breeding season. Rations should be balanced to achieve gains sufficient to get heifers from their current weight to that "target" weight.
• Begin feeding the lowest quality forage to dry cows which are in good condition during early winter and save the best hay for calving time or for weaned calves.
• Divide the herd into groups for winter feeding -- -weaned heifer calves -first-calf heifers, second-calvers and thin mature cows -the remainder of the dry cows which are in good body condition -herd sires
Body condition is important, plan an adequate winter program for cows to be at least body condition score 5 (carrying enough flesh to cover the ribs) before the calving and breeding season. This will help them to breed early in the spring. Thin cows should be fed to regain body condition prior to winter. Don't let cows lose weight/condition.
• Order and number eartags for next year's calf crop this winter. It is also a good time to catch up on freeze branding and replacing lost eartags.
Fall Calving Herd
• Get breeding supplies together, if using estrous synchronization and/or A.I.
• Have Breeding Soundness Evaluation (BSE) performed on bulls (even if you used them this spring).
• The fall breeding season starts. Breeding can best be accomplished on stockpiled fescue pasture; otherwise, cows with calves should be fed 25-30 pounds of good quality hay or its equivalent. Supplement with grain, if needed, and minimize hay waste. Don't allow these cows to lose body condition.
• Observe performance of bulls during breeding season. Watch cows for return to estrus, if you see several in heat, try to determine the cause and consider changing bulls.
General
• Complete soil testing pasture to check for fertility and pH.
• Consider putting down geotextile fabric and covering with gravel in feeding areas before you begin hay feeding to minimize waste of expensive hay. Or, perhaps, construct concrete feeding pads for winter feeding areas.
Actually, Raising Beef Is Good for the Planet
Despite environmentalists' worries, cattle don't guzzle water or cause hunger—and can help fight climate change              
Nicolette Hahn Niman, for the Wall Street Journal
Dec. 19, 2014 6:12 p.m. ET                          
People who advocate eating less beef often argue that producing it hurts the environment. Cattle, we are told, have an outsize ecological footprint: They guzzle water, trample plants and soils, and consume precious grains that should be nourishing hungry humans. Lately, critics have blamed bovine burps, flatulence and even breath for climate change.
As a longtime vegetarian and environmental lawyer, I once bought into these claims. But now, after more than a decade of living and working in the business—my husband, Bill, founded Niman Ranch but left the company in 2007, and we now have a grass-fed beef company—I've come to the opposite view. It isn't just that the alarm over the environmental effects of beef are overstated. It's that raising beef cattle, especially on grass, is an environmental gain for the planet.
Let's start with climate change. According to the Environmental Protection Agency, all of U.S. agriculture accounts for just 8% of our greenhouse emissions, with by far the largest share owing to soil management—that is, crop farming. A Union of Concerned Scientists report concluded that about 2% of U.S. greenhouse gases can be linked to cattle and that good management would diminish it further. The primary concern is methane, a potent greenhouse gas.
But methane from cattle, now under vigorous study by agricultural colleges around the world, can be mitigated in several ways. Australian research shows that certain nutritional supplements can cut methane from cattle by half. Things as intuitive as good pasture management and as obscure as robust dung beetle populations have all been shown to reduce methane.
At the same time, cattle are key to the world's most promising strategy to counter global warming: restoring carbon to the soil. One-tenth of all human-caused carbon emissions since 1850 have come from soil, according to ecologist Richard Houghton of the Woods Hole Research Center. This is due to tillage, which releases carbon and strips the earth of protective vegetation, and to farming practices that fail to return nutrients and organic matter to the earth. Plant-covered land that is never plowed is ideal for recapturing carbon through photosynthesis and for holding it in stable forms.
Most of the world's beef cattle are raised on grass. Their pruning mouths stimulate vegetative growth as their trampling hoofs and digestive tracts foster seed germination and nutrient recycling. These beneficial disturbances, like those once caused by wild grazing herds, prevent the encroachment of woody shrubs and are necessary for the functioning of grassland ecosystems.
Research by the Soil Association in the U.K. shows that if cattle are raised primarily on grass and if good farming practices are followed, enough carbon could be sequestered to offset the methane emissions of all U.K. beef cattle and half its dairy herd. Similarly, in the U.S., the Union of Concerned Scientists estimates that as much as 2% of all greenhouse gases (slightly less than what's attributed to cattle) could be eliminated by sequestering carbon in the soils of grazing operations.
Grass is also one of the best ways to generate and safeguard soil and to protect water. Grass blades shield soil from erosive wind and water, while its roots form a mat that holds soil and water in place. Soil experts have found that erosion rates from conventionally tilled agricultural fields average one to two orders of magnitude greater than erosion under native vegetation, such as what's typically found on well-managed grazing lands.
Nor are cattle voracious consumers of water. Some environmental critics of cattle assert that 2,500 gallons of water are required for every pound of beef. But this figure (or the even higher ones often cited by advocates of veganism) are based on the most water-intensive situations. Research at the University of California, Davis, shows that producing a typical pound of U.S. beef takes about 441 gallons of water per pound—only slightly more water than for a pound of rice—and beef is far more nutritious.
Eating beef also stands accused of aggravating world hunger. This is ironic since
a billion of the world's poorest people depend on livestock
. Most of the world's cattle live on land that cannot be used for crop cultivation, and in the U.S., 85% of the land grazed by cattle cannot be farmed, according to the U.S. Beef Board.
The bovine's most striking attribute is that it can live on a simple diet of grass, which it forages for itself. And for protecting land, water, soil and climate, there is nothing better than dense grass. As we consider the long-term prospects for feeding the human race, cattle will rightly remain an essential element.
—Ms. Hahn Niman is the author of "Defending Beef: The Case for Sustainable Meat Production" (Chelsea Green), from which this is adapted.
From the Oklahoma Cooperative Extension Service
Here we are…where to from here?
Derrell S. Peel, Oklahoma State University Extension Livestock Marketing Specialist
Dewormed calves get head start in the feedlot
Glenn Selk, Oklahoma State University Emeritus Extension Animal Scientist
Here we are…where to from here?
Derrell S. Peel, Oklahoma State University Extension Livestock Marketing Specialist
The contrast between the beginning and end of 2015 is stark.  It has been a year of transition as the markets turned the corner from a long run of up-trending prices to the reality that growing cattle inventories and increasing beef production imply lower prices in the future.  The idea that things will change is not a surprise but how that change will happen is most always impossible to predict. Cattle and beef market fundamentals have not changed nearly as dramatically as the recent volatility and freefalling prices would suggest; but the process of changing market psychology from bullish to bearish is emotional, often overly-dramatic and usually painful.  The second half of 2015 has been agonizing and frustrating for nearly everyone involved and the contrast between the annual averages and the end-of-year conditions are marked.  Cattle prices at the end of the year are sharply lower, although 2015 will have the highest average annual prices ever.  Beef production in 2015 will be down another 2-2.5 percent year over year, but production in the fourth quarter will be up an estimated 1.5-2.0 percent year over year.  The annual comparisons of 2015 and 2016 will show sharp differences; with average cattle prices lower and beef production increasing year over year.  However, most of the adjustments are already in place at the end of 2015 and current conditions provide the starting point for 2016.
Cattle and beef market fundamentals will continue to evolve as anticipated in 2016.  Herd expansion will continue, perhaps more modestly than in 2015, and the larger 2016 calf crop will contribute to significantly higher feeder cattle supplies by the end of the year; with bigger implications for beef production in 2017.  Carcass weights will continue higher, given continued cheap feed costs, but some of the incentive to overfeed cattle should be moderated with the realignment in feeder and fed cattle prices.  2016 beef production will increase year over year based on higher carcass weights and increased cattle slaughter.  Feeder cattle supplies in 2016 will increase year over year but will be moderated by continued heifer retention and a likely moderation in feeder cattle imports from Mexico (already dropping in late 2015) and continued small imports of Canadian feeder cattle.
After jumping sharply higher in 2015, pork production is expected to increase only slightly in 2016 and, with improved pork exports, domestic pork consumption is likely to be slightly lower year over year in 2016.  Broiler production will likely increase at a much slower pace in 2016 and, with export markets recovering from avian influenza restrictions, domestic broiler consumption is expected to be only slightly higher in 2016.  Most of the projected increase in 2016 beef production will be offset by lower beef imports and stable, if not slightly higher beef exports; leading to only a small increase in domestic beef consumption.  In total, 2016 red meat and poultry consumption is expected to be close to 2015 levels, perhaps up fractionally.
It was impossible to anticipate the psychological upheaval in the second half of 2015 and, though it seems likely that the worst is past, it is impossible to say for sure that it is finished.   Nevertheless, given how much market adjustment has been done, in fact, likely overdone, here at the end of 2015, cattle prices are expected to recover some from the end of year levels and trade in more of a sideways range in 2016.  Hopefully the emotional whirlwind is mostly behind us and the New Year will bring less volatility and provide more stability and a stronger reflection between markets, especially futures, and cattle market supply and demand fundamentals. 
Dewormed calves get head start in the feedlot
Glenn Selk, Oklahoma State University Emeritus Extension Animal Scientist
Cow-calf producers that are considering retained ownership of the calves through the feedlot may wish to consider deworming the calves before shipping.  Research at Iowa State University (Source: Clark and co-workers.  Professional Animal Scientist. 2015. Page 412.) indicates that internal parasite loads may affect calf performance and profitability in the feedlot.  Calves were individually assessed for fecal egg counts upon arrival at the feedlot.  They were divided into two groups that had "High" or "Low" initial fecal egg counts.  All the calves were dewormed after the initial evaluation.  The "High" group tended to have lower weight gain during the first 4 weeks, but no differences were found in overall rate of gain throughout the entire feeding period.  More "High" calves were treated for illness and received more frequent re-treatment than the "Low" group.  Therefore the treatment costs were 4 times higher for calves with "High" initial fecal egg counts than the "Low" calves. 
Initial parasite loads did not impact final carcass weight or yield grade, but back fat and marbling scores were lower for "High" than "Low" calves.  Increased marbling scores often translate to higher quality grades and higher carcass values when sold on a grid.  This data suggests that cow-calf producers that retain ownership through the feedlot would benefit from deworming the calves before sending them to feedlot.  Likewise, producers who routinely sell to repeat customers may find that the dewormed calves will be popular with the cattle feeder that sees lower treatment costs and higher grading carcasses when sold.
Chipotle: Clean Up Your Own House First
        Posted by
Amanda
, The Farmer's Daughter  
Chipotle is having a disastrous end to 2015.
The chain restaurant has been forced to close all 43 stores locations in Oregon and Washington after an outbreak of customers getting sick with the suspected culprit being E. coli. According to The Daily Caller, so far 22 people have become sick, with 8 people being hospitalized. The problem started in August when nearly 80 people, including almost 20 staff members, came down with norovirus after eating at the restaurant in California. In September, about 60 people were sickened by salmonella in Minnesota restaurant locations.
But this isn't even the first time that Chipotle has dealt with very serious food safety problems – in 2008 and 2009 hundreds of people were also sickened by eating at the restaurants in California.
First, let me just say that I do not use this story to brow beat Chipotle at the expense of those that fell ill. Food borne illnesses are a serious issue and no laughing matter, especially for those struck with it. I sincerely hope that all of those that have taken ill are quickly on the mend and regain full health.
But I can't help but find all of this incredibly ironic.
Over the recent years, Chipotle, which is really nothing more than a self-obsessed fast food restaurant, has made it a point to herald itself as a place with better food. The company has led this charge with it's campaign "Food with Integrity." It started with Chipotle's advertisement, "The Scarecrow," which tried to impress upon viewers that today's farmers are nothing more than big corporate entities attempting to make a buck by pumping our food full of chemicals, antibiotics, and hormones. Then, the chain launched its online mini-series aimed at mocking and slandering farmers.
Chipotle has derided GMOs, slandered conventional family farmers, criticized the way we care for our animals, accused of mistreating the environment, and a whole host of other vile and baseless accusations.
Here's an idea Chipotle: try cleaning up your own house first.
You've engaged in a smear campaign against family farmers for years now. The truth is, the things you've rallied against to build your brand are things that no one needs to be worried about. Scientific consensus and loads of research have demonstrated that GMOs are just as safe as their non-GMO counterparts. Conventionally produced food is just as nutritious as organically produced food, and just as safe for your family to consume. And all of the meat sold in our country is free from antibiotics.
But you've used these popular narratives to confuse consumers, create misleading headlines, and boost your own stock.
Perhaps all of that time and money spent on your nasty public relations campaign would have been better spent on the things that really matter – like improving your food safety protocols to make sure that people aren't regularly getting sick at your restaurant. Instead of utilizing fear related to fake problems and concerns, you could be dealing with problems that really exist and really harm people, such as the ones making your customers sick right now.
US farmers should be proud of the product they create, the same can't be said of Chipotle.
The Beef Lifecycle Begins on the Cow-Calf Operation
The entire beef community works every day to produce high-quality beef for Americans. So, where does it all begin? The beef lifecycle begins on a cow-calf operation; where farmers and ranchers maintain a herd of mama cows for breeding.
First, cows (mature female cattle) and bulls (intact adult male cattle) are bred to produce calves. During the 9-month gestation period, farmers and ranchers play close attention to mama cows to make sure there are no problems with the pregnancy.
If any issues arise, a farmer, rancher or veterinarian can step in to ensure the health and safety of the mama and baby.
Farmers and ranchers are there every step of the way
Cows receive assistance from farmers and ranchers, and often times a veterinarian, during the birthing process, which is also known as calving. When a calf is born, it weighs between 60-100 pounds depending on its parent's genetics and how well the mama cow's body performed nutritionally during gestation. A newborn calf will spend the first few months of life drinking its mother's milk and grazing on vast grass pastures. Today, cattle are born and raised in almost every state around the country on farms and ranches such as Debbie Lyons-Blythe's ranch in Kansas or in South Dakota at Jake and Carolyn Geis' ranch.
Animal safety is a priority
It is important for farmers and ranchers to be able to identify their cattle for the safety and security of their herd. Some cattle farmers and ranchers may use ear tags, which identify the animal with a number tagged in their ear (sort of like an earring). Before beginning the weaning process, other calves may receive a custom brand either by hot iron or freeze branding, so they are easily identifiable from a distance. The branding process does not cause long-term harm or pain to cattle, and it prevents them from getting lost or stolen. Additionally, some ranchers in western states are required by law to brand their cattle.
Before four months of age, the testicles are often removed from male calves being raised for beef through a process called castration. Castration occurs because bulls display more aggressive behavior and can cause harm to other animals or farmers and ranchers, so removing the testicles improves overall safety for the animal and for the animal caretakers. Removal is quick, low-stress and the calf begins the healing process immediately.
Cattle with horns can cause injury to other cattle they encounter throughout their lifetime. For this reason, horns are removed from calves in a process called dehorning. The American Veterinary Medical Association recommends that cattle be dehorned at the earliest age possible.
For these procedures and more, education and tools are provided to cattle farmers and ranchers to ensure proper cattle care. Introduced in 1987, the Beef Quality Assurance (BQA) program was developed to ensure proper cattle care through every stage of the beef lifecycle.
The lifecycle continues
At 6-10 months of age, and approximately 500 pounds, calves are ready to begin weaning. Weaning is the process by which calves are moved away from their mothers in order to graze on grass pastures, where they eat grass and forages that are indigestible to humans. The weaning process allows calves to become independent of their mother's milk so they may continue to grow and thrive on the pasture.
After weaning is complete, the beef lifecycle continues. Many calves are purchased at livestock auction markets by farmers and ranchers called stockers and backgrounders. However, some calves (about one in three female calves) are kept on the cow-calf operation as breeding animals or "mama cows to-be," and the lifecycle begins again.
In every stage of the beef lifecycle , farmers and ranchers are dedicated to the health and safety of their animals at the cow-calf operation. Cow-calf operations are just the beginning of how the beef community comes together to bring beef from farm to fork.

 
A Grill Master's Dream: The Perfect Steak
Posted by: Macey Cleary
Auburn, Ala.—Get out your forks and steak knives. It's time to cook the perfect steak.
You won't get a perfect steak by just tossing a juicy steak onto a sizzling grill. There is a little bit of science behind what makes a delicious steak.
First, you have to choose the correct cut of meat.
The most popular cuts to grill are the ribeye and the New York strip. The ribeye cut is known for its excellent marbling that gives it a juicy, rich flavor. The New York strip is a lean cut that is very flavorful.
When choosing a steak, you also need to look at the marbling.
Marbling refers to the fat found within a cut of meat and between the muscle fibers themselves. A high-quality steak will have a lot of marbling, while a lean cut will have very little or no visible marbling, according to the U.S. Department of Agriculture.
"Marbling is partly responsible for tenderness, juiciness and flavor of the meat," said Dr. Lisa Kriese-Anderson, an animal scientist with the Alabama Cooperative Extension System. "Steaks that are USDA choice or above can be cooked to medium or higher degrees of doneness without disrupting tenderness."
The cut should be at least three-quarters of an inch thick, but for the perfect steak you should choose a cut of meat that is one to one and a half inches thick.
If you are unsure of which cut of meat to buy, you can ask the butcher at your local grocery store.
"Ask the butcher how many days the steak has been aged," said Kriese-Anderson. "The longer the steak has been aged, the more tender the cut becomes because muscle fiber linkages begin to break down. The optimal aging time in 14 to 21 days."
After you select your steak, it's time to start grilling.
First, take your steaks out of the refrigerator about 30 minutes before cooking. This should allow the temperature of the steak to rise to room temperature or approximately 70 degrees Fahrenheit. Putting cold meat on a hot grill may cause it to become tougher than it should be, according to Kriese-Anderson.
When seasoning your meat, do not salt the meat. Salt will draw the juice to the surface of the meat and the juice will evaporate, eliminating some of the juiciness in the steak. You can season the meat with salt after you cook it.
There's one last step before you put the steak on the grill.  Make sure the grill is hot. The heat will sear the meat helping seal the juice inside the steak.
After the prep process, it's time to toss your steak on the grill. Only flip the steak once. Wait until the meat reaches the halfway point of internal temperature and flip, then finish grilling to desired doneness.
Before you take the steak off the grill, you should check the internal temperature with a meat thermometer.
USDA's food safety guidelines recommend cooking steak to an internal temperature of 145 degrees.
"Remember the steak will continue cooking after you take it off the grill," said Kriese-Anderson. "The internal temperature will increase about five degrees after you remove it from the grill."
When you take the steak off the grill, loosely cover it with aluminum foil for five minutes to let it rest. This will ensure your steak is juicy and delicious.
Antibiotic Use in Cattle 101
Myth: Big beef uses antibiotics without regard for animal welfare or human health.
Facts: Antibiotics are just one tool beef farmers and ranchers use to keep cattle healthy by treating and preventing the spread of illness. Cattle can pick up illnesses, just like humans, whether they're out on pasture or in a feedlot with other animals. Cattlemen work closely with veterinarians to develop a comprehensive health program, which may include nutritious diet, proper housing, hygiene, vaccinations and antibiotics.
Here are the basics on antibiotic use in cattle:
How are they used?
When an animal gets sick, farmers, ranchers and veterinarians carefully evaluate when to administer antibiotics and use specific dosages and treatment protocols to treat the animal.
Cattle farmers and ranchers believe not treating cattle that become sick is inhumane as part of their ongoing commitment to

animal health and welfare

. When administering antibiotics, they follow precise label directions, meaning they adhere to usage guidelines to protect both animals and humans that have been rigorously tested and approved by the United States Food & Drug Administration. Just like in human medicine, there are many protocols developed by veterinarians and scientists that they have to follow diligently.
Antibiotics are used in animal medicine to prevent disease, which is important to animal and human safety.
Antibiotic use to prevent disease differs from growth promotion purposes in three ways: dose, duration and level of veterinary oversight.
Some farmers and ranchers choose to use ionophores – a special class of antibiotics not used in human medicine – to promote lean muscle growth in animals, which results in leaner beef choices.
Who ensures antibiotics are not overused?
There is no reason to overuse antibiotics, but reasons why they might be used at specific times and in targeted ways. For one, it's the law not to overuse them, but antibiotics also are expensive for the small businessmen and women who raise cattle for beef.
How are antibiotics given to cattle?
Depending on the circumstance, antibiotics may be given to cattle as individual injections or added to feed or water to treat a larger group who has been exposed to the same illness.
Are antibiotics safe?
All antibiotics must go through rigorous government scrutiny before being approved for use in livestock.
Unlike human medicine, animal medicine goes through three layers of approval, is the medicine safe for the animal, the environment and the humans who will consume the meat. All three areas must be evaluated before approval from the U.S. Food & Drug Administration.
Even after they're approved, antibiotics are continuously monitored and must be re-evaluated annually. They only stay on the market if they continue to be proven safe.
What's being done to improve antibiotic use?
Cattlemen and the entire livestock community are working together to continuously improve the way antibiotics are used in animals, because they care about how their practices impact antibiotic safety and efficacy.
The beef community is also working to avoid using antibiotics that are important to both human and animal medicine, as identified by the World Health Organization. For example, Food & Drug Administration

Guidance 209

and

213

will eliminate growth promotion uses of medically important antibiotics and extend veterinary oversight.
For consumers who want beef raised without antibiotics, the beef community has listened and provides choices to meet those needs.
Learn more about judicious use of antibiotics and what farmers and ranchers do to keep animals and humans safe.
Panera – The Most Recent 'Health Halo' Profiteer
Recently, Panera (or St. Louis Bread Company), released a statement that by 2020 it will have transitioned all of its nearly 2,000 locations to cage-free eggs, and that it has been and will continue to fight against antibiotics in its animals. Panera also released that it would begin encouraging Americans to choose a diet with less or no animal products, utilizing like so many other companies the "health halo" advertising technique to trick consumers into buying their product because of the faulty belief that it is healthier than other options.
They ignore, however, the proven negative consequences of such plans and in turn put their customers at greater risk, lower the quality of life for the animals they obtain products from, and disregard the negative health factors of a plant-based diet.
The Fight Against Cages
With all of its locations accounted for, Panera used about 120 million eggs per year. It also uses large amounts of beef, pork, and chicken.
Following in the footsteps of other large chain restaurants like Chipotle, McDonalds, and Starbucks, Panera has identified what we call the "Health Halo" as a way to increase sales in the coming years.
The idea is that people will buy what they think is healthy for them, which makes sense. So, the companies have identified several myths that are spread by animal rights and vegan activist groups and used those to advance their business interests through targeting conventional animal agriculture. They claim to sell healthier and more morally sound food than their competitors, and the myths surrounding conventional agriculture make people believe them.  
One of the largest pillars of these myths, cage-free eggs, was even further disseminated with Proposition 2 in California, which banned cage production of eggs in the state.  The problem with cage-free systems, as we have brought up in many other articles, is that they are actually worse for the welfare of the animals and their production.
The reason that the modern production systems revolve around cages 95% of the time is that they are better for the animals; they reduce the risk of predator attack, cannibalism, self-mutilation, disease, and parasites. By eliminating these cages, HSUS and these companies are just lowering the quality of life for the animals, increasing their mortality rate, and reducing the production of eggs.
Why would they do this? Because they don't care about the negative effects, just if public opinion of their decisions will bring in more business or donations for the radical special interest groups.
The Health Halo Turned Horns
Panera doesn't stop at eggs though; it also has moved to eliminate the use of antibiotics in the animals that it gets its products from – which could have countless negative health ramifications for their customers.
Animal antibiotics are important to keep our food supply safe and people healthier, which is why antibiotics have been approved by the Food and Drug Administration for over 40 years. The supposed antibiotic resistance arguments has been addressed by the Center for Disease Control and Prevention, the FDA, Department of Agriculture, the veterinary community, animal health companies and farmers, and an exhaustive process is in place to protect human health.
These measures have been successful in decreasing the possibility of foodborne illness being transmitted, and a risk analysis shows that if we decrease the use of antibiotics then foodborne illnesses will inevitably increase.  Just look at Denmark's ban on antibiotics for growth or health maintenance in animals, it resulted in astoundingly increased rates of animal death and disease.
Regarding their 'encouragement' for Americans to move away from animal-based diets and the list of protein supplying plants they will be using: they ignore the difference in protein efficiency, and make false claims that you can live a full and healthy life on a plant-based diet.
Looking at a list of products by protein efficiency released by the American Fitness Professionals & Associates it clearly shows that eggs, milk, fish, and beef are all above their protein-providing plant-based counterparts. It's a simple fact; you cannot get the same value from non-animal based foods consumed.
On top of that, leaving meat out of a diet strips a person of very important vitamins and minerals that deal with a person's development and function; for an in-depth look you can read our article "The Scientific Response to Radical Veganism."
It has been proven, beyond a doubt, animals are less well-off when taken away from modern forms of agricultural production, people are at a greater risk, and human health suffers without animal agriculture.
But these companies and organizations don't care about any of that, only selling their products and soliciting donations. The Health Halo is a huge problem for the American people; it gives companies another way to manipulate them and put business ahead of human interests.
.................................
I am Janeal Yancey. I have a Ph.D. in meat science, but I am also just a Mom trying to raise two crazy little girls. I hope that can help other moms feel more knowlegable about the meat they feed their families
  What's in a food label?                     
      Raised without hormones     
I've been writing a series of posts about food labeling. My previous posts have been about labels that involve the whole system of raising animals, like Organic, Naturally-raised or Grass-fed. Some labels are more specific and address one particular  one billionth of a gram. That 8 oz steak is a little over 226 grams. technology used for raising animals like hormones or antibiotics. Today I'm going to address the labels concerning hormones in meat.
First let me address "Hormone Free"
A big joke in the livestock industry is when we see a food, especially meat milk or eggs, advertised as "Hormone Free."
All animals have hormones and need them to grow and produce meat, milk, eggs, babies, or whatever. All food has hormones. Nothing can actually be 'hormone-free.' Saying that beef is "hormone free" is about as pointless as talking about a boneless chicken ranch (you know, all the chickens just lay there!)
But, we all know that they really mean that the animals were raised without the use of added hormones.
Technically, you cannot label a meat product as hormone free. You see it on signs and menus, but it shouldn't be on a label.
You CAN label a meat product as "Raised without hormones" to let the consumer know that no extra hormones were administered to the animal. Now, that means different things depending on which species the label is on.
In beef, it is legal to administer hormones to the cattle. They are similar to the hormones the cattle produce naturally and they allow them to grow larger, leaner, and more efficiently. They help the cattle grow more beef using fewer natural resources.
These hormones are actually administered in what we call an 'Implant' in their ear, not usually fed to them. There are several different options available, and they are usually applied in the feedlot or finishing phase of the animal's life (the last few months) before harvest. Just like anything given to the cattle, the FDA and USDA have rules and regulations that the farmers must follow concerning the implants. These rules will involve how long they can be administered and how long before harvest.
Back to the label. When the implants are not used, the beef company may say so on the label. 
Big Island Beef was really popular in Hawaii
It is raised without the use of hormones.
Very often the 'raised without the use of hormones' label will accompany another claim like Natural, Grass-fed, or Organic.
How much does it really matter? 
When beef raised without hormones was compared to that from cattle that was given hormones, the level of hormones in the beef was slightly different. In an 8-oz steak, the amount of estrogen found in steak from the implanted steer was 5.1 nanograms and that found in a non-implanted calf was 3.5 nanograms.
How big is a nanogram? One nanogram is one billionth of a gram. That 8 oz steak is a little over 226 grams.
Did You Know ...
... that beef consumption contributes less than 5 percent of total calories in the American diet? About half the fatty acids found in beef are monounsaturated fatty acids, the same heart-healthy kind found in olive oil.
Beef consumption contributes less cholesterol to Americans' diets (11 percent) compared to chicken (12 percent) and eggs (25 percent), according to the Dietary Guidelines. Learn more here!
Are Cattle Destroying The Planet?
New research adds to the body of evidence that beef production fits into the definition of sustainability.
When I was a kid, a young couple moved in down the road. Returning to nature they were, and they brought some ideas with them that seemed awfully misguided to me. "Don't you know cows are destroying the planet?" said the young woman in her best accusatory tone.
I didn't know it then and I still don't know it, because they weren't and they aren't, at least when properly managed.  Now, some research from Texas A&M AgriLife adds to that body of evidence.
This research is unique. It's the first attempt to apply a net emission lifecycle analysis to the question of whether or not cow-calf production on perennial pastures is a major contributor to global warming by producing methane. The beef business first learned about lifecycle analysis when NCBA released the results of its sustainability work several years ago. That effort showed that beef producers have become more efficient over the years and that beef production is indeed a sustainable activity.
Like many of you, I am skeptical of the global warming debate. I don't doubt that the data show our climate is changing. But blaming it on humans is intellectually dishonest. Likewise, I think many of those espousing "sustainability" don't really know what that means.
But here's the thing: many of our consumers think they do know what sustainability means, even if they understand it only at a superficial level.  And that means, just like my conversation with our new neighbors those many years ago, we'd better be prepared with the truth, as defined by legitimate science rather than hyperbole, to defend our livelihood.
That's where the Texas A&M research fits in. "Contrary to other publications claiming cow-calf farms are the most significant GHG (greenhouse gas) emission source in the beef production link, our results show that cow-calf farms converting to multi-paddock grazing in the Southern Great Plains region are likely carbon sinks," said Seong Park with Texas AgriLife Research in Vernon, Texas, one of the scientists on the project.
This occurs because, compared with continuous grazing, adaptive multi-paddock grazing produces a higher-quality grass that results in more carbon sequestration in the soil and reduces methane production in the cattle, the researchers found.
The researchers define adaptive multi-paddock grazing management as grazing one paddock, or pasture, at a time while other pastures rest and recover. "This grazing strategy uses short periods of grazing, long recovery periods, and adaptively changing recovery periods and other management elements as conditions change," says Richard Teague, another Vernon-based researcher on the project.
What's more, the research found that multi-paddock grazing can lead to improved water infiltration and soil health, which could lead to increased forage and livestock production.
The researchers compared this rotational grazing strategy with a lightly-stocked continuous grazing program and a traditionally-stocked continuous grazing management strategy. And they point out that the results only apply to the Southern Plains, as management practices in different regions will vary based on different stocking rates, cow size, calving season, forage types and fertilizer use.
Nonetheless, it's likely that the multi-paddock grazing strategy defined in this research, when applied in other regions and other management systems, will result in not only better forage and soil health, but in also making those pastures a carbon sink—returning more carbon to the soil than is produced.
That's both economically and environmentally sustainable.
So, are ruminants going to destroy the planet with all the methane they produce?
No. And we need to tell that story every chance we get.
The World Health Organization and its Red Meat Scare – Separating Fact from Fiction
Accusations have been flying, people are panicking, and radical animal rights groups have been in a state of euphoria ever since the World Health Organization (WHO) released a misleading statement that claimed red and processed meats cause cancer.
Since then the organization has backtracked and released more specific information about their meta-analysis, but not before causing a panic all across the nation. The best description of the organization's misstep is plainly: "irresponsible."
So let's talk facts, clear the air and resolve the issue that WHO has brought to the table.
First and foremost, the claim as interpreted by animal rights groups and the liberal, fear mongering, media: Processed and red meats are now proven to be a significant cause of cancer.
This is absolutely false.
What WHO actually said in their original statement: Red meat has been classified as, after a study by 22 experts, 'probably carcinogenic to humans' based on 'limited evidence' and processed meat was classified as carcinogenic to humans based on sufficient evidence that processed meat causes colorectal cancer. HOWEVER, later on in the statement Dr. Kurt Straif, Head of the IARC Monographs Program said, "For an individual, the risk of developing colorectal cancer because of their consumption of processed meat remains small."
What it means
At first it is pretty difficult to wade through the actual meaning of what WHO released, especially with all of the negative rhetoric against the animal agriculture industry. So we are going to break down their study step-by-step and evaluate what it means for you as an individual.
Let's define what they are attacking: 1) red meat, and 2) processed meat. Red meat is considered to be all types of mammalian muscle meat, such as beef, veal, pork, lamb, mutton, horse and goat. Processed meat has been transformed through salting, curing, fermentation, smoking, or other processes to enhance flavor or improve preservation.
So, no, WHO didn't just accuse bacon and hot dogs of causing cancer, but almost all forms of edible meat. And their most egregious claims were made against mainly food that has been preserved for long term use. Keep in mind, we have been salting, curing, and smoking meat for preservation for literally thousands of years.
Yet, the phrasing of their accusations was more combative than the evidence could ever support. Red meat was classified as Group 2A, for "probable carcinogens." Due to the sheer difficulty of isolating all possible variables in a scientific study over the complex issue of cancer, the scientists could not prove carcinogenic causation for the consumption of red meat.
They instead believe that a small amount of "limited evidence" shows a correlation of colorectal cancer to red meat consumption. It is that correlation that has let to their statement that red meat is "probably carcinogenic."
However, in the statement they freely admit that this classification in no way shows the strength of meat consumption on cancer or a positive relationship of causation.
As for processed meat, it was classified in Group 1; "carcinogenic to humans," based on 'sufficient evidence.' Also in this group are smoking tobacco and asbestos, a fact that has contributed to the media chaos.
What people fail to realize though (a point that is later iterated in a Q & A with WHO) is that, like with red meat, in no way does this mean the strength of the carcinogenic effects are equal. The group classifications are decided only by the strength of the evidence against the thing that is accused of being carcinogenic, not the difference in absolute risk. Clear as mud, right?
How this affects YOU
When you continue reading the original statement, a peek into an estimate of actual carcinogenic effects is mentioned; they claim that each 50 gram portion of processed meat eaten daily increases the risk of colorectal cancer by 18%.
This is known as relative risk because it doesn't address the actual risk for the individual, just how much greater their risk is than someone else. Due to the progressivity of percentage analysis this can be highly misleading when talking about extremely smaller numbers.
18% sounds like a lot, right? Sure… that is, until you look at how low the possibility of conducting colorectal cancer actually is. The national average is approximately 1.8% without any connection of it to your bloodline historically.
Therefore, to find the difference in cancer vulnerability you have to adjust the average to the percentage of people in America who are vegan, and those who eat meat. Without boring you too much and getting into the nitty-gritty of statistical analysis that will mean dusting off your old algebra books, try to follow along.
If 98% of our population eats meat and 2% are vegan vegetarian, then the combination of X (likeliness for a meat eater to get colorectal cancer) and Y (the likeliness for a non-meat eater to get cancer) multiplied by .98 and .02 respectively should equal together the .018 possibility of getting the cancer. In math terms that's:  X(.98)*Y(.02)= .018. Now, since X is 18% more likely to get the cancer than Y, X=Y(1.18). Agreed?
The actual percentages then come out to approximately 1.805% chance of getting the cancer for a meat eater (X) and 1.530% chance for non-meat eaters (Y). So yes, the relative risk is about 18% higher, but in actual risk you are looking at a .275% difference. Meat eaters are less than half of a percentage point more likely to get colorectal cancer than non meat eaters! Doesn't sound so scary now does it?
This statistic is absolutely miniscule, and although they didn't release it with their statement WHO and IARC (the International Agency for Research on Cancer) knew its insignificant effect. Director of IARC, Dr. Christopher Wild, even said:
"These findings further support current public health recommendations to limit intake of meat. At the same time, red meat has nutritional value. Therefore, these results are important in enabling governments and international regulatory agencies to conduct risk assessments, in order to balance the risks and benefits of eating red meat and processed meat and to provide the best possible dietary recommendations."
But why address this at all? This situation oddly reminds us of a statistic released not too long ago that proved children who received multiple CT scans are three times more likely to get leukemia or brain cancer as some point.
That's a 33.3% increased relative risk over other children, but as was pointed out then (like we are doing for this situation) the actual risk of that child getting such cancer is so small that even the relatively large increased relative risk would amount to virtually no increase in actual cancer statistics. Thus they never stopped giving children-in-need CT scans, and for good reason.
Basically, Group 1 classification and 18% increase in cancer sounds bad, but it has almost NO REAL EFFECTS. Which is the largest reason why the press release was irresponsible and that they have spent the last week backtracking.
Their following press releases and Q & A pages are filled with phrases like: "but the evidence is not conclusive," "has not yet been established as a cause of cancer" and "eating meat has known health benefits" in an attempt to stop the panic that they and the media inadvertently caused.
They are scientists; they recognize the positive effects of meat, many of which we pointed out in our article earlier this year "The Scientific Response to Radical Veganism." They know that if you do a cost benefit analysis than the amazing benefits of meat consumption overwhelmingly outweigh the risk.
Each year there is more and more evidence proving meat consumption's mental, physical, and emotional health benefits. Meat has particular vitamins, minerals, and protein that cannot be effectively provided by plants or supplements. Meat is just healthier!
So yes, technically there is evidence showing that meat may cause an increased relative rate in certain types of cancer, but the actual risk difference comes nowhere near enough to outweigh the positive effects of meat.
Do you think it is worth it to risk anemia, impaired cognitive functions, symptoms of mental disorders, a smaller brain, depression, Alzheimer's, dementia, cardiovascular disease, multiple sclerosis, and many other disease caused by lack of meat to reduce the chance of cancer by .275%?
PSA: The LATimes did a similar absolute risk evaluation based on a 5% average risk (not filtering out preexisting conditions or increased risk through bloodline) and failed to adjust the outcome based on the 2% of our society that doesn't eat meat factoring into the average, but even with the larger numbers the absolute risk increase was less than one percent.
Science does not support international agency opinion on red meat and cancer
By Facts About Beef
 An international committee assigned to review all of the available evidence on red meat and cancer risk were divided on their opinion whether to label red meat a "probable" cause of cancer, according to the Beef Checkoff nutrition scientist and registered dietitian who observed the International Agency for Research on Cancer (IARC) process. After seven days of deliberation in Lyon, France, IARC was unable to reach a consensus agreement from a group of 22 experts in the field of cancer research, something that IARC has proudly highlighted they strive for and typically achieve. In this case, they had to settle for "majority" agreement.
"Cancer is a complex disease that even the best and brightest minds don't fully understand," says Shalene McNeill, PhD, RD. "Billions of dollars have been spent on studies all over the world and no single food has ever been proven to cause or cure cancer. The opinion by the IARC committee to list red meat as a probable carcinogen does not change that fact. The available scientific evidence simply does not support a causal relationship between red or processed meat and any type of cancer."
Most scientists agree that it is unrealistic to isolate a single food as a cause of cancer from a complex dietary pattern further confounded by lifestyle and environmental factors.
"As a registered dietitian and mother, my advice hasn't changed. To improve all aspects of your health, eat a balanced diet, which includes lean meats like beef, maintain a healthy weight, be physically active and, please don't smoke," says McNeill.
While IARC represents a select group of opinions, it doesn't always represent consensus in the scientific community.
A large meta-analysis, published online in May in the Journal of the American College of Nutrition, analyzed the relationship between red meat intake and risk for colorectal cancer and concluded "red meat does not appear to be an independent predictor of CRC risk," according to Dominik Alexander, PhD, MSPH, the epidemiologist who conducted the research on behalf of the Beef Checkoff.
"There are a constellation of factors that are associated with the probability of getting cancer, which include age, genetics, socioeconomic characteristics, obesity, lack of physical activity, where you grew up, alcohol consumption, smoking and even your profession," says Alexander. "The bottom line is the epidemiologic science on red meat consumption and cancer is best described as weak associations and an evidence base that has weakened over time. And most importantly, because red meat is consumed in the context of hundreds of other foods and is correlated with other behavioral factors, it is not valid to conclude red meat is an independent cause of cancer."
According to Alexander, studies in nutritional epidemiology can be highly prone to bias such as self-reported dietary intake, for which habits may change over time. Because of this, associations reported in nutritional epidemiology may be surrounded by uncertainty. For instance, most, if not all, of the observational studies with red meat are limited by confounding factors; for example, studies have shown that people who consume the most red meat are the most likely to smoke, eat fewer fruits and vegetables and be overweight or obese – all of which may confound the relationship between eating red meat and risk of cancer.
Also, more recent studies in large cohorts are now finding either no association or non-significant findings between red meat and cancer. For example, a recent study out of Harvard using the well known The Nurses' Health Study (NHS) and The Health Professionals Follow-up Study (HPFS) found unprocessed meat intake had an inverse association with distal colon cancer and a weak, statistically non-significant, positive association with risk of proximal colon cancer.
In addition, gold standard nutrition evidence, such as the Women's Health Initiative and the Polyp Prevention Trial, two large, multi-year randomized controlled dietary interventions, found that a 20 percent reduction in red meat consumption did not reduce the risk of colorectal cancer and/or had no effect on adenoma recurrence in the large bowel. These studies were disregarded from the IARC review.
"Given the weak associations in human studies and lack of evidence in animal studies it is hard to reconcile the committee's vote," says nutritional toxicologist James Coughlin, PhD, CFS. "Of more than 900 items IARC has reviewed, including coffee, sunlight and night shift work, they have found only one 'probably' does not cause cancer according to their classification system."
Coughlin, a toxicologist with more than 40 years of experience in meat and cancer, is critical of the IARC review process due to the lack of transparency, selective inclusion or exclusion of studies and broad interpretation of study results that are inconsistent with the conclusions of the study authors.
"In my experience as an observer to an IARC working group, the process typically involves scientists who have previously published research on the substance being reviewed and may have a vested interest in defending their own research" says Coughlin. "In the case of red and processed meat, the overall scientific evidence simply does not support their conclusion."
Antibiotics and Animal Agriculture: a consumer's perspective
I think that everyone probably thinks they have the best mom in the world, but I definitely do. My mom is a woman of many interests: art, music, cold-brewed coffee and football, just to name a few. Like most moms in America, she has always taken a particular interest in the food that her kids eat. When my mom was helping me move into my temporary place for the semester, she took me to the grocery store and made sure that I had healthy options easily available. Recently, she's been encouraging me to really take notice of what is in the food I eat – and to always read the label.
Like I mentioned in my last blog post, I did not grow up on a farm. Before interning with the Animal Agriculture Alliance, I would consider myself a typical consumer. As a consumer, when I see labels like "Raised without Antibiotics" on a package of chicken in the grocery store, it seems natural for me to assume that the chicken without that label may contain antibiotic residues that could be harmful to me and the people with which I share my food. Throughout my time with the Alliance, though, I have learned a lot about antibiotics and their role in animal agriculture.
Precautions by the FDA and USDA
Consumers are concerned about the possibility of antibiotic residues in their meat, and it's easy to understand why. The worry is that if humans consume antibiotic residues through the meat they eat, they may build a resistance to those antibiotics. Then next time they got sick, it would prevent the antibiotics they needed from properly treating the illness. This is a real concern, but luckily the FDA and the USDA have been working diligently to prevent antibiotic residues from ever entering the market. After an animal has been treated with antibiotics, the FDA mandates that producers must wait for the drug to completely leave the animal's system before processing them. The USDA's Food Safety and Inspection Service then tests
meat, poultry, milk, and eggs for trace amounts of any drugs present in products before they ever reach the market. It's also important to note that there is very little overlap between antibiotics that are used in humans and antibiotics that are used in animal agriculture.  Meat Mythcrushers has a great article about antibiotic overlap.
Antibiotics for growth promotion are being phased out.
One thing that even I can admit to thinking as a consumer is, "Sure, sick animals need treated. I get that. But I've heard that animal farmers will give antibiotics to their animals just to bulk them up, and that seems dangerous and irresponsible to me." Well, rest assured! In 2013, the FDA requested meat producers to phase out antibiotics for growth promotion by 2016 – and the industry supported the FDA's decision.
Even animals that are given the best care possible could still get sick.
Another claim that I've heard is that if farmers were taking proper care of their animals, they wouldn't even need antibiotics in the first place. I wish that were true, but unfortunately animals just get sick sometimes even if they have received the best care possible, which farmers work hard to provide. The North American Meat
Association has a resource that really helped me understand this better. We take care of ourselves, but we still get sick and require antibiotics from time to time. Our pets do, too – and I know that many of us treat our pets as members of the family. The use of antibiotics in animal agriculture isn't a sign of mistreatment; it's actually a sign that farmers are paying attention to their animals' well-being and giving them the medicine that they need to get better.
That said, there are farmers and food companies who have committed to raising animals without the use of any antibiotics. You may have heard "no antibiotics ever" or "raised without antibiotics" as ways to describe this production method. These farmers are just as committed to ensuring animal health. They will avoid the use of antibiotics as much as possible, but as I mentioned above sometimes animals will need treatment. If an animal requires an antibiotic to get better, it will receive the treatment it needs, and then be separated from the "no antibiotics ever" herd or flock and marketed through a different channel. Having different options helps farmers choose what works best for them, their animals and their farms, and benefits the consumer by offering a choice in the grocery store.
Ask questions – and find answers.
To be totally honest, I'm not sure that if I hadn't accepted my internship with the Animal Agriculture Alliance I would have ever researched or looked into the concerns that I had heard about the use of antibiotics in animal agriculture. It was very easy to accept the things that were buzzing around without a second thought. So, some advice from a fellow consumer: do your own research and make up your own mind before accepting what you've heard online or through word of mouth as truth. And to all the moms out there (including mine), antibiotics in meat are one thing that you can take off of your plate!
There are no antibiotics in meat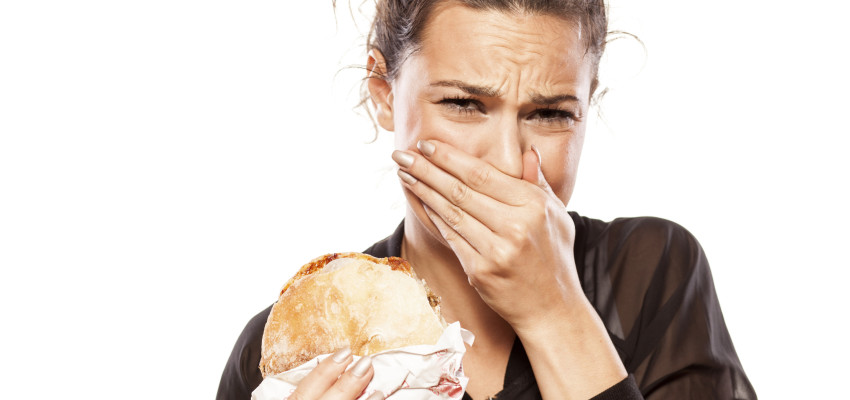 Antibiotic use in animals has again made headlines as another national restaurant chain, Subway, announces plans to move to serving only antibiotic-free animal products.
The change was the result of pressure from outside lobbyist organizations with a mission to discontinue the use of all antibiotics in animals. 
What's disappointing is the restaurant chain's lack of attention to facts, science and the people who actually raise the animals. Fear and misinformation again won, leaving farm animals as the ultimate victims.
My husband and I raise Angus cattle on our fourth-generation family farm in Central Kansas. We believe in the humane treatment of all of our animals and therefore use antibiotics in our animals on an as-needed basis to cure an illness and help the animal return to full health.
Antibiotics are not our first line of defense against sickness in our animals but they do allow us a resource to help the animal overcome illness, fatigue and stress. 
Without the ability to use antibiotics, we would be forced to watch innocent animals die from basic, treatable conditions.
We keep records of all uses of antibiotics to ensure the withdraw period has passed before the animal enters the food system. However, most of our animals remain on our farm long after the antibiotics are administered. 
What most consumers don't realize is that all beef sold in grocery stores and used in restaurants is antibiotic free and tested, by the USDA, for antibiotic residue before leaving the processing plant. 
The standards are strict and farmers and ranchers do everything they can to ensure the beef enjoyed by consumers is healthy and safe.
Everything we do is to protect and support the health and welfare of our animals. We don't want to have to doctor sick animals so we do everything we can to ensure their health and well being. But when we do find one of our animals is not feeling well, it is our duty to return them to health. That's part of being good stewards of our animals and your food.
To read more on this topic, visit Katie's other two posts here and here  or hear from Pottawatomie County farmer Glenn Brunkow. 
Dr. Cory Haglund on Subway, INC.
Today, with solemn remorse, I have no choice but to turn myself in to Subway INC. Yesterday, I learned Subway has deemed it inhumane to administer an antibiotic... treatment to sick livestock. Luckily I've always depended on corporate press releases for the latest in medical breakthroughs, and what more reputable company to use as a moral compass then Subway, the organization that turned a blind eye for years on their national spokesman's ongoing child abuse.
Armed with the new found revelation that hundreds of cattle have needlessly regained health thanks to my inhumane antibiotic intervention, I disregarded everything I had been taught in a years worth of pharmacology lectures and entered the brave new world of antibiotic free livestock. But it was not to last.
Not one hour after my new outlook began, I was presented with a sick calf. I watched helplessly as the poor guy, weakened and depressed, coated the inside of his trailer with diarrhea while he contemplated a trip to the great sand hill pasture in the sky. I couldn't bare to watch the scene unfolding in front of me, so I did the unthinkable. I gave him an antibiotic. I knew it's not what Subway wanted, but it worked so well on these coccidiosis calves in the past, I just couldn't kick the habit. So I gave him a dose, added some fluid support as well and we monitored him through the evening.
The next morning, as if by magic (had to of been magic, not sure what else it would of been), he was improving. He was getting up easier, he nursed a bottle, and was wanting to be more active. We gave him a little more fluid and sent him back home to mama cow.
I know Subway would of prefered I leave the calf to die on its own, or have the owner take it out back and shoot it, but in all my cruel inhumanity, I went a different route. Perhaps, it turns out, a bunch of suits sitting in an ad agency aren't cut out for setting animal welfare standards. But they've laid down their beliefs, and if they think they are in the right, then prove it. There are laws in this state protecting animals against cruelty. I have 8 years and a couple hundred grand invested in the veterinary license sitting in my clinic. Here's the evidence you need to come and get it.
Don't be fooled about your food
All beef is antibiotic-free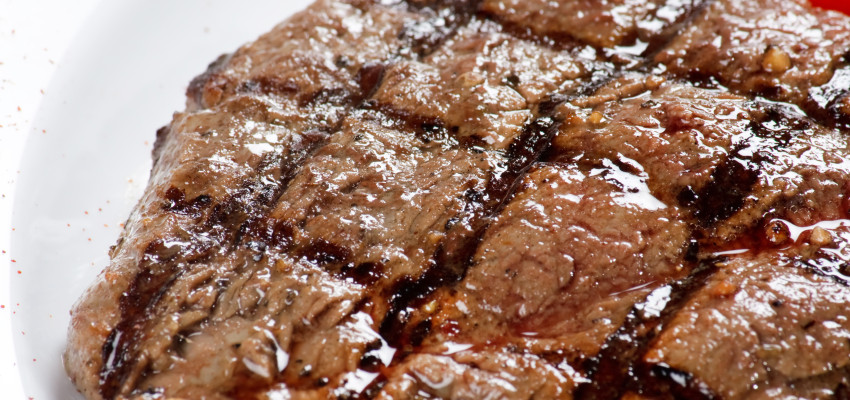 Many consumers have become misled and misinformed about the presence of antibiotics in their beef.  Some restaurants and grocery stores have begun advertising antibiotic-free meat, which is like promoting sugar-free water. All beef is antibiotic-free and all water is bottled without the added sweet stuff. No catchy labels and no gimmicks needed.
Antibiotics allow farmers and ranchers to help their animals recover from common illnesses, return to the herd and continue to live a happy, healthy life.
The U.S. Food and Drug Administration mandates that all beef processed for consumption must be free of antibiotics. The government agency has inspectors in processing plants across the country, testing beef samples for any trace of antibiotics or antibiotic residue. If any level is detected, the entire animal is discarded completely. It's a rigid and straightforward process that ensures consumers always receive antibiotic-free beef products.
While the USDA provides formal inspections and regulations, keeping antibiotics out of the food supply starts with the livestock owner. On our farm in Central Kansas, we have a small number of animals every year that suffer from pneumonia, which often results from stress or changing weather, or a blood disorder, spread by flies found in grazing pastures. We use antibiotics to help our sick animals recover and keep diligent records to ensure those animals remain out of the herd and the food supply until the antibiotics are out of their system.
All antibiotics used on farm animals are approved by the U.S. Food and Drug Administration and come with strict guidelines on usage, dosage and withdrawal periods.
These withdrawal periods tell the farmer how long it takes for the drug to move through the animal's system and ultimately leave the body all together. The withdrawal periods vary for each drug but most range from 14 to 20 days. HERE is a list of withdrawal periods for antibiotics commonly used in cattle.
It isn't until that withdrawal period has elapsed that any animal treated with antibiotics can return to the herd or be processed for consumption. Through diligent record keeping, livestock owners know the exact dates each animal was treated and the doses administered.
Livestock owners understand the implications of antibiotic resistance in both people and animals and are working to be part of the solution. We value our role in providing a safe and healthy food product and understand the importance of keeping antibiotics out of the food supply to ensure all beef is ALWAYS antibiotic-free.
To read more on this topic, visit Katie's other two posts here and here  hear from Pottawatomie County farmer Glenn Brunkow.
Peterson Farm Bros
We doctored a few cattle this morning that were sick. Yes, we used antibiotics to treat the sickness! A typical dose of antibiotics for one animal is 5-10 ml. T...his 500 ml bottle of Draxxin (one of the antibiotics we sometimes use) costs almost $2,000. That's right, $2,000! (You don't want to drop the bottle!) There is a lot misinformation out there that states that farmers "pump their animals full of antibiotics." That is simply not true. It would never make sense for any farmer (even so-called "factory farmers") to overuse antibiotics, they are too expensive!
In most cases antibiotics are used only when needed to revive a sick animal. If they are not given, there is a significant chance the animal will die. If antibiotics are ever given, there is a strict withdrawal time that must be observed before slaughter. Which means there are never antibiotics in your meat! So, when restaurants like Subway promote that they are going to have "antibiotic free meat" it is very misleading. Not only because all meat is antibiotic free, but also because antibiotics are an important tool farmers and ranchers use in small doses to keep their animals healthy. Yes, many small operations (less than 50 head) can get away without using antibiotics if they are lucky, and that is perfectly okay, but that just isn't an option for large scale farms.
Consumer choice is a good thing, a variety of products is a good thing, a variety of production methods is a good thing, and the free market system is a good thing. But false, misleading advertising is not! We shouldn't demonize farm operations who are simply doing their best to make the right decisions to raise healthy animals.
Treating sickness is the humane thing to do
Why ranchers treat with antibiotics
The debate around antibiotic use in farm animals and livestock has again reared its ugly head. People who have never raised poultry, cattle or pigs are demanding farmers and ranchers give up the use of antibiotics, all the while insisting on humane treatment for all living things.
On our farm, treating sick animals is the most humane thing we can do. Ending our ability to use antibiotics is essentially forcing us to walk away from animals that would have otherwise made a full recovery.
It is our belief that with the responsibility of raising animals comes the duty to protect and care for them in times of sickness and injury. We take many steps to prevent illness in our herd but given the always-changing Kansas weather, illness spread by flies and stress that comes from weaning or moving from the farm to the pasture, we know that a few of our animals will become ill. Most will suffer from pneumonia or a blood disease, both of which are easily curable with antibiotics.
We treat about 20 percent of our herd each year for some type of illness, mostly the two conditions mentioned above. Of those, at least 75 percent, or more, would die if we did not step in and administer a dose of antibiotics.
That is unacceptable on our farm and an inhumane way to treat our animals.
People who advocate against the use of antibiotics don't have the animal in mind, because when ranchers lose their ability to help their animals, it's the animals that suffer in the end.
To read more on this topic, visit Katie's other two posts here and here or hear from Pottawatomie County farmer Glenn Brunkow.
What's the Beef? M&Ms and Hormones
I recently had the pleasure of meeting up with Joan Ruskamp. Joan and her family farm and feed cattle near Dodge, Nebraska. Joan also is a Common Ground volunteer spending time talking with consumers about agriculture issues and their food concerns.
One of the concerns she hears from consumers is that their meat is full of hormones. While all food contains hormones of some type, she found that explaining the differing levels using scientific terms, like nanograms, only caused greater confusion. So, Joan came up with a great visual aid that any American can relate to – M&Ms.
As you can see in the photo, Joan carefully measured each pint jar of M&M's so they represent the amount of nanograms found in different kinds of food and in the human body naturally in comparison to the amount found in beef.
In the pint jar furthest to the right, is a sixth of an M&M. This sliver of an M&M represents the amount of hormones found in a 3 oz serving of beef which have received an implant.
In the two middle pint jars, are the amount of hormones found in 3 oz serving of potatoes with about 20 M&Ms and a jar showing the hormones in peas containing a few more M&Ms.
The pint jar on the left end, which is full of M&Ms, showcases the amount found in a 3 oz serving of cabbage.
"When consumers compare the amount of hormones in nanograms and see that beef contains a very small portion – it becomes a non-issue for them," said Ruskamp. "Then when they learn that in a man or women's body normally there are 13 pints of M&Ms worth of hormones naturally in their body. And in a woman who is able to have children, her body naturally contains 178 pints of M&Ms or about 23 gallons worth…
…It becomes an issue that they can now relate to and understand the quantity to see how insignificant the amount in beef is, and they accept that fact that hormones are naturally occurring, thus not an issue for me and how I purchase my meat."
Click here to listen to Joan Ruskamp explain more >>
Get answers to some of your hormone questions here from Common Ground –
Should I be concerned about hormones in meat?
Agricultural hormone use has been found safe by scientists all over the world. Residue levels of hormones in food have been demonstrated to be safe and well below any level that would have a known effect in humans, according to FDA.
The Center for Veterinary Medicine has confirmed that 1 pound of farmed beef from cattle given a common hormone, estradiol, contains 15,000 times less estradiol than the estrogen produced daily by the average man and 9 million times less than that produced by a pregnant woman.
Why are hormones given to livestock?
Growth hormones are sometimes used in meat and dairy production to safely increase milk output per cow and produce leaner meat products more efficiently.
Bovine somatotropin (BST) serves as a protein hormone that is produced naturally by cows to help them make milk. A minority of dairy farmers, about 15 percent of farms, use small amounts of synthetic BST to increase the milk production of their cows. The American Medical Association has said BST does not harm cows or alter the nutritional value of the milk.
-– Kassi Williams is a proud farmer's daughter raised up on a cow/calf and grain farm.
We Grow Beef Because We Can't Grow Vegetables Here
A recent CNN article made a splash when it suggested it would be better for the environment for Americans to switch out beef for more chicken or pork. The columnist reason for this was because cattle burp methane, a greenhouse gas, as part of their digestion process, as well as eat corn, which requires conventional farming techniques. While I commend the columnist for actually visiting cattle country before writing, I would like to offer a perspective on why this idea stinks.
And if you are a regular reader of this blog, you will probably guess how it fares against the "smell test".
Consider the state of South Dakota (also known as the "Motherland" to my wife). It covers just over 77,000 miles of land that produces a lot of corn and a lot of cattle. While there are a host of other agricultural products made here (sunflowers, alfalfa, turkey and oats to name a few) corn and cattle are the most prevalent.
The rationale for this is because these products make the most efficient use of the resources we have in our state. By most efficient, I don't just mean economically, I mean environmentally as well. Why? Our climate dictates that only certain thing do well here. For example, vegetables are a poor crop choice for most of the state. Yes, my wife's garden looks phenomenal, but only because she uses a few thousand gallons of water on it each year. If we tried to raise water-intensive crops out here like that on a statewide scale, we'd make California look damp in no time.
Our climate lends itself best to growing grasses. Corn happens to be the most efficient grass (yes, corn is a grass). It creates the most energy for the amount of inputs that go into creating it. However, corn is not the best use of all the land in the state. Although farmers are quickly moving towards no-till farming, soil erosion is still an issue on some land. In addition, parts of South Dakota are too dry to raise corn.
That's where grazing comes in. By putting cattle on land that is unsuitable for crops, we can use it to make a nutrient-dense food source. And, if we want the best of both worlds (which we always do in agriculture), we can graze cattle for most of their lives and feed them corn for the last few months so they reach slaughter size more efficiently (meaning, same size but using fewer resources).
Now, here's where the issue comes in with the CNN column. People in agriculture have been working diligently to allocate our resources to be the most efficient we can be. Blindly changing this balance will end up being WORSE for our environment, not better.
For example, let's say we cut out beef production in favor of pork and chicken (Now mind you, I find the other two meats delicious and fully support raising them). We have now completely eliminated the value that grazing land has. Remember the landowner still has to earn a living and pay taxes on the land he or she owns. So if it is worthless as grazing land, that landowner will need to find a new way to use that land to create income. Since pigs and chickens subsist on almost entirely corn and soybeans, that means the land that used to be a biodiverse, carbon capturing, soil erosion proof pasture will have to be plowed up and converted to farm ground to create chicken food instead of cow food. How does this help the environment?
To counter this, a person may think "Can't the farmer raise something else?". Well, what else is there? We can't grow vegetables because of water issues; we can't grow fruits because of water and the fact it is winter here for four to six months each year. There is limited demand for small grains like barley and oats, and therefore no profit if all 77,000 square miles of South Dakota were converted to farm them. Other grazing animals such as sheep are ruminants like cattle, so the "advantage" is lost there too. And there isn't enough people willing to pay to see the state as one giant wildlife park (which means it would be covered in bison, deer and elk, which are also all ruminants).
Basically, if you want grazing land that promotes native flora and fauna, as well as captures carbon, you have to graze cattle. And, since it creates less greenhouse gas emissions for cattle to spend the last few months of their lives being fed corn instead of grazing, you need the corn. Is this system perfect? Absolutely not, but that is why we are constantly looking for ways to use less resources to create the food that feeds your family.
Flashy headlines saying "beef is bad" sell newspapers and TV ads, but do nothing to solve problems. I hate to do too much finger pointing, but why does my '97 Chevy get nearly the same gas milage a brand-new pickup of the same class? Maybe we should look at the #1 source of greenhouse gas emissions to for answers before we mess with a system that works for farmers, native plant and wildlife, and the environment.
-Jake
P.S. If you want learn more about the native plant and animal life grazing cattle promotes, look here and here.
There Are No Antibiotics In Your Meat. Now Stop.  
"Restaurant report card grades on antibiotics in meat supply"
If you've been on social media or any news website over the past couple days, chances are you've seen the above headline, or something darn near close to it. Along with the headline above, CNN's version of the story highlights include: "New report examines antibiotics in meat supply at 25 U.S. chain restaurants."
The problem is that's not really what the report reviewed.
The report, which was released by Friends of the Earth (yes, the same environmental activist group that attacked me in their last report) and the Natural Resources Defense Council, actually reviewed the use of antibiotics in the production chain of "fast casual" restaurants. The report reviewed various chain restaurants and determined which chains monitor and regulate the use of antibiotics in production and which ones do not. The problem, however, is that this has nothing to do with antibiotic residue being found in your meat, as the headlines suggest. Nothing.
There Are Not Antibiotics In Your Meat
The biggest media mistake here is the confusing and misleading headlines suggesting that there are antibiotic residues present in our meat supply. This is simply false.
While it is true that farmers use antibiotics in animal production, this does not translate to consumers eating those antibiotics when they eat meat. In fact, it should come as no surprise that there are specific government regulations which ensure that there are no antibiotic residues in your meat. Antibiotics are only allowed for use in animal agriculture after undergoing a lengthy and thorough review process by the FDA, which focuses on human health.
Animal producers are required to keep records regarding which animals have been treated with antibiotics, which antibiotics have been given, and what dose of the antibiotic was given. Before an animal treated with antibiotics is allowed to be slaughtered for meat, they must go through a withdrawal period. While it varies based on the type of antibiotic given and the dose, this withdrawal period ensures that the antibiotics are sufficiently out of the animal's system before the animal enters the food supply. For a very excellent discussion of how these withdrawal times are determined, check out this article.
Withdrawal periods ensure that there are no antibiotics in our meat.
And yes, there is testing done and checks done to make sure that antibiotic residues are not showing up in our meat supply. Not every piece of meat is tested, obviously. However, the USDA does do random sampling and keeps track of data they obtain. (You can read more about how this is done for meat, poultry and eggs here.) As veterinarian Scott Hurd explained in his article, which he wrote during Panera's offensive antibiotic-free campaign for chicken, after looking at that residue data:
Of the scheduled residue samples from 2009-2011, there have been 0.13 percent violations in market hogs, 0.12 percent in beef cattle and ZERO in broilers. For those not mathematically inclined, "zero" means antibiotic free!
US farmers are doing a darn good job of keeping antibiotic residues out of our meat supply! (By the way, I've previously explained that there are also no antibiotics in our milk.) Unfortunately, that isn't the information that people are likely to glean from the news stories that have been circulating.
The reality is, we live in a world of headlines. Most people will never click on the CNN article and read to see what this report actually reviewed, or what information was really being presented, or even that these two activist organizations were behind it. At the very least, shame on the media for using a misleading headline over and over again that will surely confuse consumers into thinking that there are antibiotics in our meat.
There are not. Now stop.
Antibiotic Use In Animal Agriculture
So, what about what the report was really looking at – the use of antibiotics in our meat production?
Yes, it is true that animal agriculture employs the use of antibiotics. Antibiotics are usually used to treat sick animals, treat the herd to prevent animals from getting sick, or in some cases, to promote growth. (You can read more about that here.) The real concern here is about antibiotic resistance building up from the frequent use of antibiotics. (You can read more about that here.) Of course, this is something that should concern all of us, and we should all consider ways we can reduce this resistance from occurring.
That being said, farmers care about preventing antibiotic resistance, too. After all, we want to make sure these important, life-saving medicines will work for our families if and when the time comes.
While they use antibiotics, farmers do take steps to reduce the development of resistance, such as using antibiotics that are not commonly used as medicine for humans. Furthermore, the FDA has been taking steps to reduce the use of antibiotics in animal production, both by phasing out their use in production practices (such as for promoting growth) and making the use for preventing or treating disease under the oversight of a licensed veterinarian. To implement these changes, the FDA is working with the industry and asking the manufacturers of these antibiotics implement them. You can read more about the FDA's efforts here.
The new FDA regulations are an important first step in slowing the problem of antibiotic resistance. This is a problem that all of us, not just farmers, will need to tackle. We should also recognize there is a difference between using antibiotics to treat sick animals, and using these important medicines simply for production practices. But none of this has anything to do with the report and the misleading headlines – our meat does not have antibiotic residues and consumers should not worry about consuming antibiotics in any animal products. Properly cooking the meat to kill any bacteria — resistant or not — should be the main concern.
But that's exactly what this "report" and it's findings were meant to accomplish.
Unfortunately, Earth Justice and the Natural Resources Defense Council have decided to create this list, in hopes that consumers will pressure these companies to stop sourcing meat from farms that still use antibiotics. We've seen these types of tactics from the likes of Food Babe, and I don't think misleading folks is the way we work to make changes in our food policy. Worse, I'm sure their use of a misleading headline was less than innocent. It isn't at all surprising to me that the report concluded Panera and Chipotle, two restaurants that have a soft spot for unfairly attacking agriculture, got top marks.
Bottom line: There are no antibiotics in your meat!
THEFARMERSDAUGHTERUSA.COM
From the Oklahoma Cooperative Extension Service
Poor temperament adversely affects profit
Glenn Selk, Oklahoma State University Emeritus Extension Animal Scientist
October is a traditional weaning and culling time for spring-calving herds.  This is a time when producers decide which cows no longer are helpful to the operation and which heifer calves will be kept for future replacements.  Selecting against ill-tempered cattle has always made good sense.  Wild cattle are hard on equipment, people, other cattle, and now we know that they are hard on the bottom line. 
Mississippi State University researchers (Vann and co-workers. 2006. Southern Section of American Society of Animal Science) used a total of 210 feeder cattle consigned by 19 producers in a "Farm to Feedlot" program to evaluate the effect of temperament on performance and net profit.  Temperament was scored on a 1 to 5 scale (1=nonaggressive, docile; 5=very aggressive, excitable).  Three measurements were used:  pen score, chute score, and exit velocity.  Measurements were taken on the day of shipment to the feedlot.  Exit velocity is an evaluation of temperament that is made electronically by measuring the speed at which the animal leaves the confinement of the chute.  Exit velocity and pen scores were highly correlated.  As pen scores increased, so did exit velocity.  As pen score and exit velocity increased, health treatments costs and number of days treated increased, while average daily gain and final body weight decreased.  As pen score increased, net profit per head tended to decline.  Pen temperament scores and net profits per head were as follows:  1=$121.89; 2=$100.98; 3=$107.18; 4=$83.75; 5=$80.81.  Although feed and cattle price relationships have changed since this data was collected, one would expect similar impacts from the temperaments of cattle under today's economic situation.
Colorado State University (Voisinet, 1996) conducted an experiment examining the effects of temperament on weight gains and the incidence of dark cutting. Cattle were temperament ranked, on a 5 point system, while animals were held on a single animal scale. Their results show that there is a highly significant effect of temperament ranking on average daily gain. Animals exhibiting the highest temperament ranking also have the lowest average daily gains. Conversely, animals that were the calmest had the highest average daily gains. Their results also show that those cattle that have the highest temperament ranking, those that were berserk, also have the highest incidence of dark cutters.  Dark cutter carcasses will be discounted approximately 20-25 dollars per hundred pounds compared to carcasses with normal colored lean.  In fact 25% of the cattle that had a temperament score of 5 exhibited dark cutting, while less than 5% of the cattle that had temperament scores of 1,2,3, and 4 exhibited dark cutting. 
"Heritability" is the portion of the differences in a trait that can be attributed to genetics.  The heritability of temperament in beef cattle has been estimated to range from 0.36 to 0.45.  This moderate level of heritability indicates that real progress can be made by selecting against wild cattle.  Whether we are marketing our calf crop at weaning or retaining ownership throughout the feedlot phase, wild, excitable cattle are expensive to own and raise.
From the Oklahoma Cooperative Extension Service
Fed cattle market purge continues
Derrell S. Peel, Oklahoma State University Extension Livestock Marketing Specialist
Fenceline low stress weaning
Glenn Selk, Oklahoma State University Emeritus Extension Animal Scientist
Fed cattle market purge continues
Derrell S. Peel, Oklahoma State University Extension Livestock Marketing Specialist
Fed cattle prices dropped over $9.00/cwt last week to about $125/cwt.  Prices for pens over 80 percent Choice made up most of the volume and had a lower average price than lower grading pens of cattle. This has been the situation for several days are reflects the large supply of extremely heavy fed cattle.  There are anecdotal reports of fed cattle in the Midwest with live weights up to 1900 pounds. These cattle are finally being marketed. The estimated weekly cattle slaughter last week was 574 thousand head, up fractionally from 573 thousand head one year ago.  Estimated cattle carcass weights last week were 843 pounds, up 25 pounds from the same week last year.  Estimated weekly beef production was up 2.6 percent year over year.  The extra carcass weight is equivalent to adding over 17, 500 head to the weekly slaughter total at last year's carcass weights.
The most recent actual slaughter data (for the week ended September 12) showed record large steer carcass weights of 919 pounds, 13 pounds over last year's seasonal peak weight of 906 pounds in November. Heifer carcasses averaged 826 pounds, slightly below the record 830 pound level in November, 2014.  With beef cow slaughter currently making up a larger proportion of total cow slaughter, cow carcass weights are falling; the current level of 638 pounds is down from the May peak of 660 pounds.
The boxed beef market reflects current large supplies of beef and especially Choice beef.  Choice boxed beef prices have fallen faster than Select with Choice prices down $14/cwt. this past week compared to a $9.50/cwt. decrease in Select boxed beef prices.  Choice boxed beef price ended the week at $212.23/cwt. compared to $209.80 for Select boxed beef.   One result is an unusual counter-seasonal narrowing of the Choice-Select spread, dropping to $2.43/cwt by the end of the week.  Typically, the Choice-Select spread is around $11/cwt. at this time of year.
It appears that the needed purge in fed cattle markets is underway.  It will likely take another two or three weeks to complete the process and get feedlots current on marketings.  The thoroughness of this will set the stage for fed markets for the remainder of the year.  A peak in carcass weights and strong weekly slaughter totals will be indicators of successfully cleaning up this mess.  It is important to remember that overall feedlot numbers are not burdensome (placements have been down for many months); it's just the supply of heavy cattle that is burdensome.  Fed and boxed beef markets will be in a position for a significant recovery assuming the current purge is successful.
Fenceline low stress weaning
Glenn Selk, Oklahoma State University Emeritus Extension Animal Scientist
Spring calving herds across the Midwest and Southwest will soon be planning to wean the calves.  Some producers may wean the calves from young or thin cows during September in order to regain some body condition before winter adds to the nutrient requirements.  However, many herds will wean at the more traditional times of late October to early November.
Methods to reduce stress on the calves have become of great interest to producers.  Therefore, weaning strategies have been studied in recent years. California researchers weaned calves with only a fence (Fenceline) separating them from their dams. These were compared to calves weaned totally separate (Separate) from dams. The Separate Calves could not see or hear their dams.  Calf behaviors were monitored for five days following weaning.  Fenceline calves and cows spent approximately 60% and 40% of their time, respectively within 10 feet of the fence during the first two days.  During the first three days, Fenceline calves bawled and walked less, and ate and rested more, but these differences disappeared by the fourth day. All calves were managed together starting 7 days after weaning. After two weeks, Fenceline calves had gained 23 pounds more than Separate calves. This difference persisted since, after 10 weeks, Fenceline calves had gained 110 pounds (1.57 lb/day), compared to 84 pounds (1.20 lb/day) for Separate calves. There was no report of any differences in sickness, but calves that eat more during the first days after weaning should stay healthier.   A Michigan State study (Buskirk, 2007) reportred that fenceline-weaned calves gained more weight and had lower stress factors in the blood during the first 2 weeks after weaning than did traditionally weaned calves.  The differences in weight gain however, were not retained throughout the duration of that study.  An Ohio State University study indicated that fenceline calves had a lower incidence of respiratory diseases.  
Producers that have tried fenceline weaning will remind us that it takes good, well maintained fences and adequate water supplies for both sides of the fence.   Fencing should be adequate to keep the calves and cows separate.  One option is to use a five-strand barbed wire fence combined with a single strand of electric fence offset from the main fence.  You may need this "hot" wire on both sides of the fence.  Remember, a large number of cattle are going to be congregated in a small area for several days.  Therefore water availability for both cows and calves is critical.   Start the process with the cow and calf pairs in the pasture where the calves will be allowed to stay after weaning.  They will be accustomed to the water sources and how to drink from them.  This should reduce the risk of dehydration after weaning.  Some producers have preferred to place a yearling or a non-lactating cow without a calf in the weaning pasture to lead calves to the water source. 
To wean and background, even for short periods, fenceline weaning should be considered.  Source: Price, et al. 2003. Fenceline contact of beef calves with their dams at weaning reduced the negative effects of separation on behavior and growth rate. J Anim Sci 81: 116-121.
The growing fed cattle market predicament
Derrell S. Peel, Oklahoma State University Extension Livestock Marketing Specialist
Are the bulls ready for the fall breeding season?
Glenn Selk, Oklahoma State University Emeritus Extension Animal Scientist
The growing fed cattle market predicament
Derrell S. Peel, Oklahoma State University Extension Livestock Marketing Specialist
The September Cattle on Feed report showed August placements at 95 percent of last year and the lowest August placement level in the current cattle on feed data series back to 1996. The placement total was below pre-report estimates and may provide a bit of short-term boost to markets.  However, lower placements are not providing much help for fed cattle markets.  Feedlot placements the past six months are down 3.5 percent, some 349,000 head less than the same March through August period one year ago.  Despite this, the September 1, 2015 on-feed inventory is up 2.7 percent; 267,000 head more than September 1, 2014.  Although this monthly on-feed total was less than expected, the large inventory is increasingly a drag on fed cattle markets.  What has been a "situation" for several months is rapidly turning into a "predicament".
It has been a challenging year for cattle feeders and feedlots have struggled continuously with lousy margins.  The feedlot response to adverse market conditions has been to slow down feedlot turnover, adding days on feed and increasing fed cattle weights.  This has resulted not only in growing feedlot inventories but a growing supply of extremely heavy cattle.  Steer carcass weights for the year to date into early September were averaging 19 pounds heavier than last year.  By the last week of August, average steer carcass weights were at 906 pounds, equal to the record weights last November.  One week later, moving into September, steer carcass weights jumped to 914 pounds, a new record and up 25 pounds year over year on a weekly basis.  Carcass weights often peak seasonally in the fourth quarter which could push annual average steer carcass weights 20 pounds or more over last year. 
Fed cattle prices dropped roughly $4/cwt. last week.  After holding between $145 and $150/cwt. for the summer, the fed market has dropped at least $10/cwt. the past three weeks; pushing the apparent summer lows into the fall.  In addition to the cloud of global macroeconomic uncertainty, the fed market is increasingly burdened by lots of heavy fed cattle and the additional beef tonnage that goes with them.  Year to date cattle slaughter is still down 6.6 percent but beef production so far this year is down only 4.3 percent with increased carcass weights making up the difference.  Last week USDA estimated that cattle slaughter was about equal (fractionally higher) than the same week last year but weekly beef production was 3.1 percent higher year over year. 
Market signals to pull back fed cattle weights are growing in recent weeks, with incentives such as increasing discounts for Yield grade 4 and 5 cattle augmenting lower fed prices as penalties for excess weight.  The fed market has turned ugly and the only real fix at this point is to take our lumps; cough up the heavy cattle; and likely make the market even uglier for a period of time.  Anticipated fourth quarter fed market improvement may be mostly or entirely wiped out if we continue to market excessively heavy cattle through the remainder of the year.  The only real solution is to market our way out of this predicament.  You can't rely on lower placements to fix the problem; placements are already low and have been for many months.  Moreover, growing feeder supplies indicate that placements will begin increasing in the coming months.  Will abruptly flushing heavy cattle out of feedlots ensure that feedlot margins turn black in the fourth quarter?  The answer is that it is not guaranteed to fix margins but it seems increasingly clear that failing to do it will ensure that margins remain very red for the remainder of the year.
Are the bulls ready for the fall breeding season?
Glenn Selk, Oklahoma State University Emeritus Extension Animal Scientist
The fall breeding season is about two months away.  If you have not assessed your bull battery recently, time is running out.  Contact your local large animal veterinarian and make arrangements to see that your bulls of all ages pass a breeding soundness exam.  Late summer high temperatures may reduce bull fertility for several weeks after the weather has moderated. In addition, ask your veterinarian about the need for a trichomoniasis test.  Trichomoniasis is a reproductive disease of cattle that will result in a large percentage of open cows at preg checking time.  If the bulls' feet need to be trimmed, this would be an excellent opportunity to get that done as well. 
Bulls that do not pass a breeding soundness exam will need to be replaced before the start of breeding.  Purchase the replacement from a production sale or nearby seedstock producer as soon as possible.  It is advantageous to move the bull to his new environment several weeks before breeding.  If the bull has been consuming a high energy, grain-based diet, this will give you time to gradually reduce the grain and increase the forage intake.  The rumen will take some time to adjust to the forage-based diet that he will consume during the breeding season.  A very sudden, steep decline in energy intake could cause a decrease in bull fertility.  Therefore a gradual change over several weeks will produce more positive results.
Bulls that will be placed together in multi-sire breeding pastures should be penned together for several weeks before the breeding season begins.  Bulls WILL establish a social order.  This needs to be settled before the first of the breeding season.  We would prefer that cows are getting bred during the first part of the breeding season rather than bulls fighting each other. 
Bulls are a sizeable investment in most cow-calf operations.  Common sense management before the breeding season can give the best possible return on that investment.
From the Oklahoma Cooperative Extension Service
Fewer cattle imports so far in 2015
Derrell S. Peel, Oklahoma State University Extension Livestock Marketing Specialist
Are the replacement heifers ready for the fall breeding season?
Glenn Selk, Oklahoma State University Emeritus Extension Animal Scientist
Fewer cattle imports so far in 2015
Derrell S. Peel, Oklahoma State University Extension Livestock Marketing Specialist
Total cattle imports from Canada and Mexico are down 4.0 percent for the first seven months of 2015 compared to last year.  Cattle imports from Canada for the January to July period are down 21.0 percent year over year while cattle imports from Mexico are up 15.1 percent.  Imports of cattle for immediate slaughter (from Canada) are down 34.4 percent compared to one year ago.  Combined feeder imports from Mexico and Canada are up 10.1 percent through July compared to last year.
Cattle imports from Canada are typically a mix of slaughter and feeder cattle.  Through July, imports of slaughter steers and heifers from Canada were both down over 40 percent from last year and combined for a 44.0 percent year over year decrease.   Slaughter cows and bulls are down 20.5 percent from last year.  Feeder steer imports from Canada are up 45.1 percent this year compared to one year ago while feeder heifer imports are down 18.9 percent from last year. Combined feeder steer and heifer imports are unchanged year over year.  Lower total cattle imports from Canada reflect continued decreases in total cattle inventories in Canada, currently at the lowest level in more than 20 years.
Changes in Canadian feeder and slaughter cattle imports are resulting in a much higher percent of feeder cattle compared to slaughter cattle in the mix of cattle being imported.  Slaughter steers have averaged 30 percent of total imports in recent years but only account for 15.4 percent so far in 2015.  Slaughter heifers represent 9.7 percent of total cattle imports from Canada this year compared to 22 percent typically.  Combined slaughter steer and heifer imports represent 25.1 percent of 2015 imports compared to an average of 52 percent.  Slaughter cows and bulls typically average about 18 percent of total Canadian cattle imports but account for 24.9 percent of imports from January through July, 2015.  Feeder steers account for 21.5 percent of total Canadian cattle imports this year compared to an average of 13 percent in recent years.  Feeder heifers represent 28.5 percent of total cattle imports from Canada in 2015 compared to an average of 17 percent in recent years.  Combined feeder steers and heifers account for 50.0 percent of 2015 cattle imports from January through July compared to an average of 30 percent in recent years. 
Cattle imported from Mexico are almost entirely feeder cattle.   Feeder steer imports from Mexico are up 23.9 percent year over year while heifer imports are down 22.3 percent compared the same period last year.  These changing steer to heifer proportions reflect a return to a more typical mix of feeder steers and heifers from Mexico following higher heifer proportions the last three years.  So far this year, steers have accounted for 87.2 percent of total Mexican cattle imports with heifers representing 12.8 percent of the total; close to the average over the past decade.  The 15.1 percent year over year increase in cattle imports from Mexico so far in 2015 follow a 12.8 percent year over year increase in 2014.  Imports of Mexican cattle are up despite indications that cattle numbers in Mexico remain very tight.  Continued high feeder cattle prices in the U.S. combined with the accelerating decline in the value of the Mexican Peso to the U.S. dollar have no doubt stimulated additional movement of Mexican cattle to the U.S. in 2015.  These levels are likely not sustainable. Anecdotal reports indicate that Mexico continues to import relatively large numbers of cattle from Central America to supplement Mexican cattle inventories but these animal flows too will decrease as cattle numbers are depleted in Central America.
Are the replacement heifers ready for the fall breeding season?
Glenn Selk, Oklahoma State University Emeritus Extension Animal Scientist
Fall-calving herds will be breeding replacement heifers in late November.  Now is the time to make certain that those heifers are ready for the upcoming breeding season. 
Immunize the heifers.
Ask your large animal veterinarian about proper immunizations for yearling replacement heifers.  Replacement heifers should be immunized for respiratory diseases such as IBR and BVD.   Consider giving the heifers a modified live vaccine for longer lasting protection against these viruses. The heifers should receive this vaccination at least one month before the start of the breeding season.  This would also be a good time to include other reproductive disease protection that may be recommended by your veterinarian.  Examples of other immunizations that should be considered include leptospirosis and campylobacter (sometimes called vibriosis).
If a set of scales is available, weigh the heifers.  There is time to make adjustments to the supplementation being fed to the heifers to insure that they meet the target weight at the start of the breeding season.  To be certain that a high percentage of heifers are cycling at the start of the breeding season, they must weigh a minimum of 60% of their mature weight (Davis and Wettemann).  See OSU Research Report 2009.  If these heifers will eventually grow into 1200 pound cows, then they must weigh 720 at the beginning of the estrous synchronization and artificial insemination (or bull turn-out if natural breeding is used).  Calculate the weight gain needed between now and the start of the breeding season to see if additional energy is required to achieve the desired weight gain. 
Oklahoma State University, in compliance with Title VI and VII of the Civil Rights Act of 1964, Executive Order 11246 as amended, Title IX of the Education Amendments of 1972, Americans with Disabilities Act of 1990, and other federal laws and regulations, does not discriminate on the basis of race, color, national origin, sex, age, religion, disability, or status as a veteran in any of its policies, practices or procedures. This includes but is not limited to admissions, employment, financial aid, and educational services.  References within this publication to any specific commercial product, process, or service by trade name, trademark, service mark, manufacturer, or otherwise does not constitute or imply endorsement by Oklahoma Cooperative Extension Service.
Bred replacement heifers that will calve in January and February need to continue to grow and maintain body condition.  Ideally, two year old heifers should be in a body condition score 6 at the time that their first calf is born.  This allows them the best opportunity to provide adequate colostrum to the baby, repair the reproductive tract, return to heat cycles, rebreed on time for next year, and continue normal body growth.  From now on until calving time, the heifers will need to be gaining 1 to 1 ½ pounds per head per day, assuming that they are in good boy condition coming out of summer.
Heifers will need supplemental protein, if the major source of forage in the diet is Bermuda grass or native pasture or grass hay.  If the forage source is adequate in quantity and average in quality (6-9% crude protein), heifers will needs about 2 pounds of a high protein (38-44% CP) supplement each day.  This will probably need to be increased with higher quality hay (such as alfalfa) or additional energy feed (20% range cubes) as winter weather adds additional nutrient requirements.
Wheat pasture (if adequate rainfall produces growth) can be used as a supplement for pregnant replacement heifers.  Using wheat pasture judiciously makes sense for pregnant heifers for two reasons.  Pregnant heifers consuming full feed of wheat pasture will gain at about 3 pounds per head per day.  If they are on the wheat too long, the heifers can become very fat and cause dystocia (calving difficulty.)  Also, the wheat pasture can be used for gain of stocker cattle or weaned replacement heifers more efficiently.  If wheat pasture is used for bred heifers, use it as a protein supplement by allowing the heifers access to the wheat pasture on at least alternate days. Some producers report that 1 day on wheat pasture and two days on native or Bermuda will work better.  This encourages the heifers to go rustle in the warm season pasture for the second day, rather than just stand by the gate waiting to be turned back in to the wheat.  Whatever method is used to grow the pregnant replacement heifers, plan to have them in good body condition by calving so that they will grow into fully-developed productive cows.